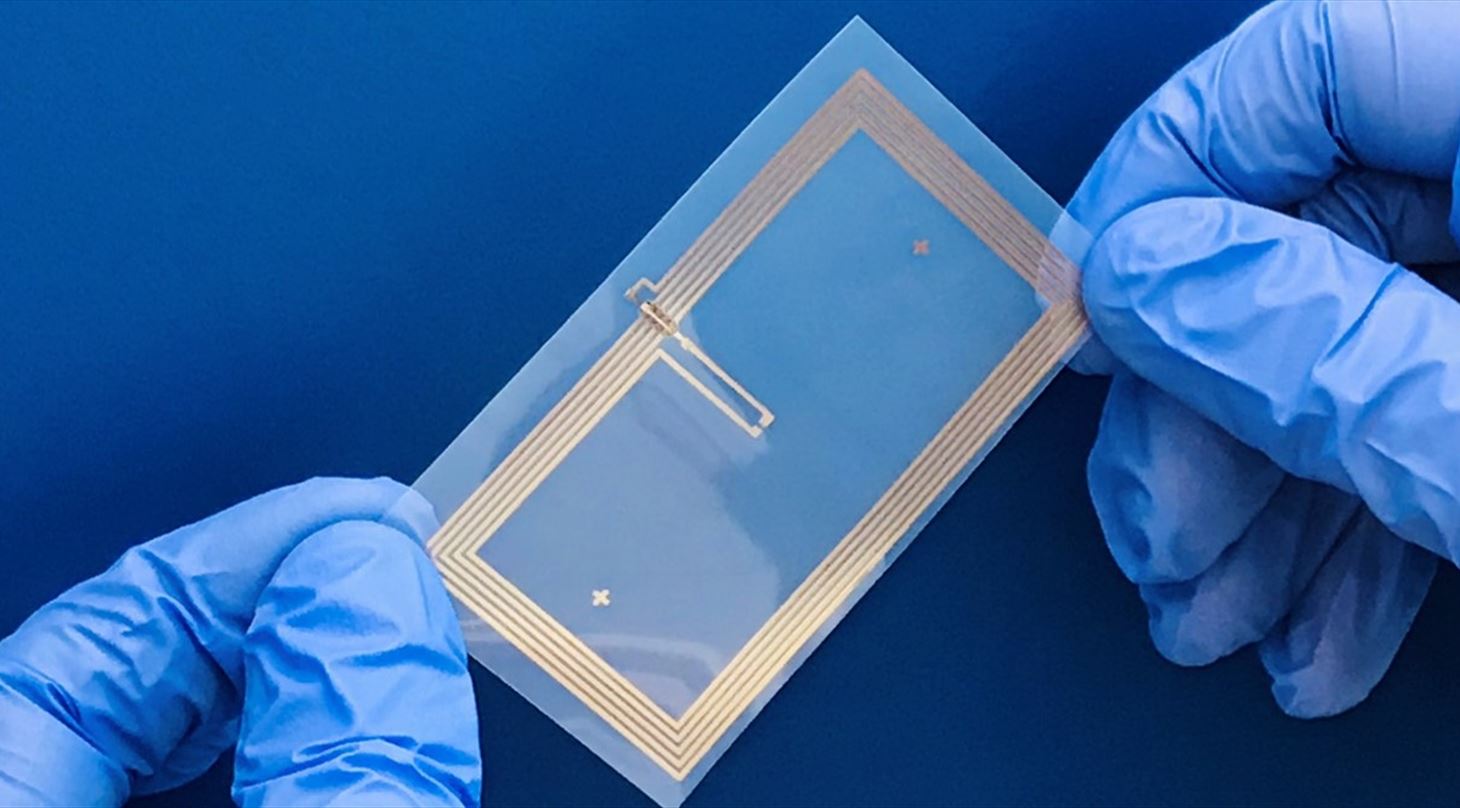 Advanced digital printing of electronics - Prototyping of printed components
Do you consider integrating an ultra-thin humidity sensor in your product? In need of a flexible thermocouple? At Danish Technological Institute (DTI), we can help you design, print and surface mount on electrical circuits and sensors directly onto flexible and ultra-thin substrates.
We take you through the entire process
Below is a list of the services we provide, which can assist you on your journey to component prototyping.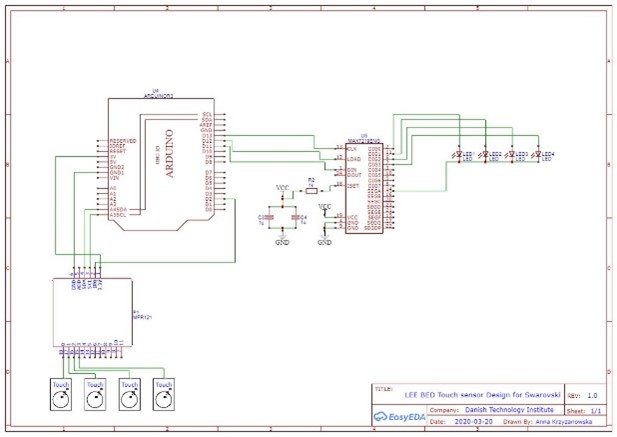 Techno/economic assessment – Before we start designing and prototyping, you need to know whether printed electronics is the right fit for you. In our assessment we provide a Go/No Go answer of whether or not we can provide you with a solution. If there is a Go, we then provide you with a System Architecture (SA) and preliminary bill of materials (pre-BOM). Through these we can provide information about what the solution will entail and estimate the material and component costs of an eventual final prototype

Design & prototyping – Once we have a positive techno/economic assessment, we bring the idea into our pilot lines. The first step is to design print layouts, where after we have several options for prototyping. At DTI we have both a fully digital advanced deposition prototyping pilot line and a screen print pilot line. The full specifications of our pilot line equipment are shown below.
F-series advanced deposition tool

Konica Minolta KM1024i industrial ink-jet print head
2 x Dimatix DMC 16 nozzle, 1pL or 10pL ink jet- print head
Optomec Aerosol Jet digital printing system
Adphos NIR & LED UV curing
4pp & microscope quality control
Fristch LM901
Manual dispensing and pick & place tool
Camera visual based system
Down to 0201 components
Mounting of packages and bare dies
Component mounting
Adheasive testing
Novacentrix Pulse Forge sintering system
Xenon flashlamp 75x300 mm
Voltage < 950 V
Discharge time > 100µs
Power < 7 kW/cm2
Energy density < 11 J/cm2
Examples of prototype components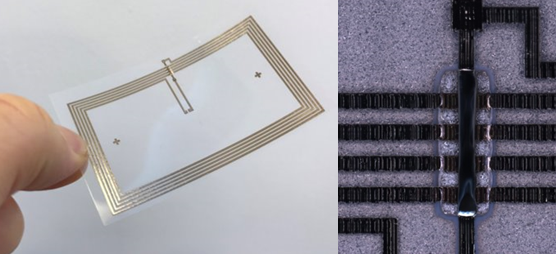 Fully ink jetted NFC tags
Three layers all ink jetted, 2 nano silver prints and one UV curable dielectric ink print.
Silicon IC (NXPXX) mounted using Fritsch pick & place tool.
Image shows whole tag as well as printed crossover.
LED lighting


Silver or copper conductive tracks printed using ink jet or screen print technology on paper or PET foils.
LED mounting using Fritsch pick and place tool.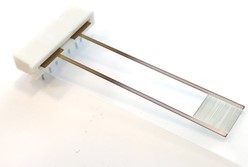 Capacitive sensors
Ink jet printed interdigitated electrodes down to 200µm spacing (can be lowered down to 50 µm through laser micromachining).
Used for touch, humidity and gas sensing applications.
Touch & LED interactive DEMO
Ink-jet printed silver circuit on PET foil. LED mounted using Fritsch pick & place. Proof of concept DEMO touch sensitive Swarovski crystals using printed electronics.
Contact us for more information
If you would like to know more about printed electronics or have an idea of how printed electronics can add value to your products or ideas, please contact Zachary J. Davis at +4572202507 or e-mail: zjd@teknologisk.dk.

We can also assist with procurement of project funding through Innovation Fund Denmark, Horizon Europe and other funding sources.