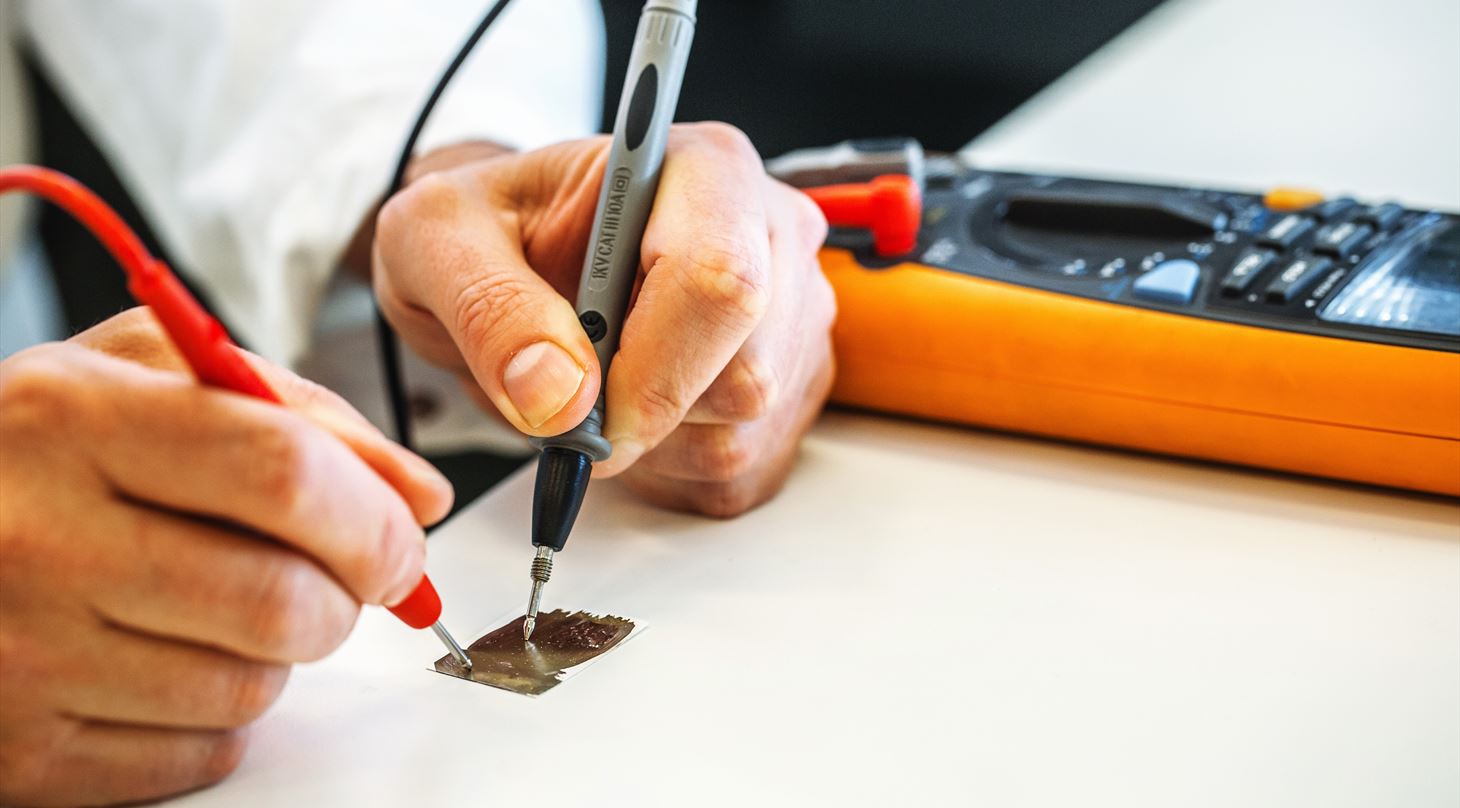 Advanced digital printing of electronics - Testing & validation of printed electronics
Danish Technological Institute (DTI) has a range of testing equipment and facilities, focused on both short term and long-term testing and validations. DTI also has experience with material and high-resolution microscopy, which can be useful for finding the causes of device failures.
Some of the testing and validation services are: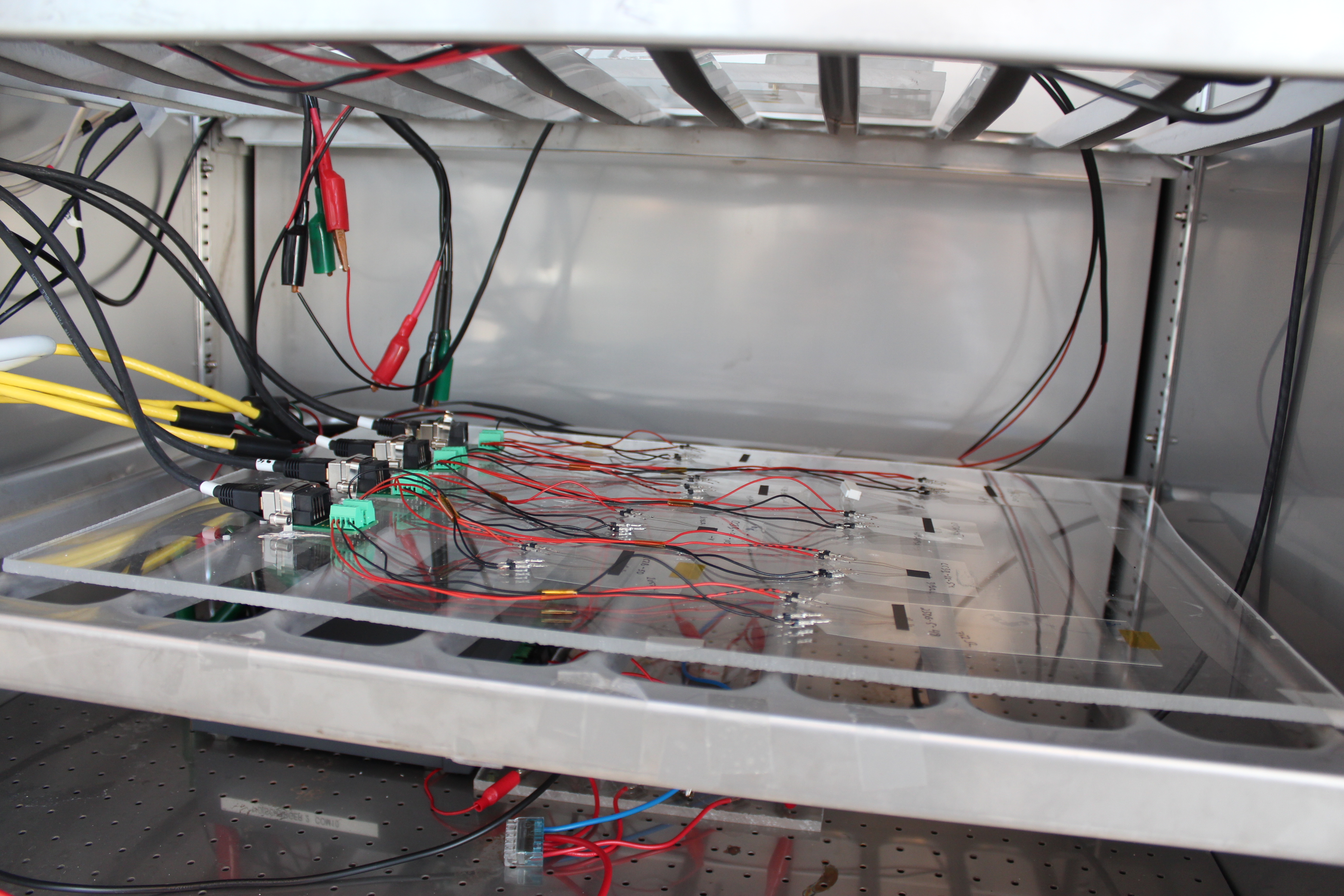 In-situ environmental testing – DTI has a fully automated climate chamber, with room for hundreds of printed sensors.
We offer:
Temparature/humidity range 2°C - 80 °C, and relative humidity 5-90%
On line testing of over 30 DC and AC measurements, data accessible through cloud access
RF measurements up to 3GHz and antenna testing
Mechanical bending & stretch testing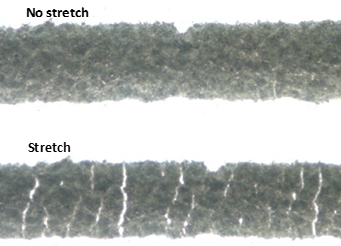 Electro/Mechanical testing – DTI can perform automated stretching and bending testing, while monitoring electrical properties. Furthermore, DTI can combine this with optical microscopy to provide information of cracking and other failure points.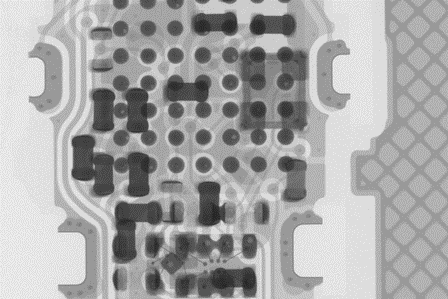 µCT 3D imaging – using high resolution X-ray technology, one can obtain 3D images inside electronics.
Energy: 25-100 kV
Voxelsize 1-25 µm, dependent on sample size
11 MP camera
Sample size: 1-25 mm in diameter 
Al og Al+Cu filter for samples with large densities 
Acquisition time between 15 min and 16 hours depending on material density and resolution
FIB-SEM analysis

– In order to obtain ultra-high resolution information about your printed layers, FIB-SEM is the perfect tool. Here we can provide information about porosity, thickness, voids, particle sizes, etc.
Images show an ink-jet printed nano silver layer on top of a paper substrate, just before and after photonic sintering. One can see how the Ag nanoparticles melt together to form a highly conductive layer after the sintering step.