Masterclass: Hacking and Securing Linux Infrastructure
Kurset er for dig som arbejder på Linux Operating System og som ved, hvor vigtig cybersikkerhed er. Du lærer hvordan du beskytter Jeres infrastruktur mod forskellige trusler. Er du nysgerrig efter, hvilke værktøjer penetration testerer bruger, er dette kurset for dig. Undervisningen foregår på engelsk.
Deltagerprofil
System Administrators, Network Administrators, IT Architects, Security Professionals.
Indhold
Module 1: Ensure secure boot process
Possible attacks during boot process
Protect BIOS / UEFI
Protect GRUB2 boot loader
Offline attacks on your systems
Encrypting partitions with LUKS
VeraCrypt for multi OS support
Module 2: Securing Data
How hackers can compromise your environment by stealing your backups
Say hello to PGP: encryption and signing
Differences between symmetric and asymmetric encryption
Encrypting backups with GnuPG
Problems with email security
Module 3: Hardening SSH
SSH Protocol version
Choosing the right ciphers
Prevent Root Login
Securing SFTP
Attacking SSH
How SSH server can be used in attacks
Module 5: Securing User Accounts
Password policy
User group management
Advanced sudo tricks:
• Sudo timer
• Shell escapes attacks
• Preventing users from running certain programs
Restricting system resources
Brute force attacks and prevention
Module 6: Permissions
File permissions and ownership
Configure partitions to prevent SUID and SGID binaries
Using extended file attributes to protect sensitive files
Local Privilege Escalation by:
• SUID and SGID binaries
• Wrong permissions
• Improperly secured partitions
Module 8: Firewalls
Advanced network scanning and services enumeration with nmap
Extend nmap with custom scripts
Protect your network with firewalls
Intrusion detection and log analysis with PSAD
Honeypots
Module 9: SELinux and AppArmor
SELinux overview
Setting security contexts for files and folders
Troubleshooting with setroubleshoot
Stopping attacks with SELinux
AppArmor overview
AppArmor profiles
AppArmor utilities
Stopping attacks with AppArmor
Module 12: Auditing
Configure audit daemon
Create audit rules
Using ausearch and aureport
Detect internal and external attacks with auditing
Module 13: Security baselines
Scan and remediate your system with OpenSCAP
Using SCAP Workbench
Check your system with Lynis
CIS Top 10 Security Controls
Materiale
Presentation slides, workshop instructions.
CPE Point (Continuing professional education)
It will be possible to earn CPE points after completion this course.
Underviser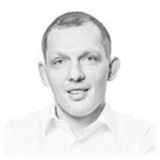 Krystian Zieja is a professional Infrastructure and Database Consultant with over 15 years of extensive experience in designing IT solutions. His practice spans from teaching Oracle Courses in OAI at University, to providing services for big public and consulting companies serving clients from four continents. Being a holder of numerous IT certificates such as OCP, MCSE, MCDBA and CISP.

og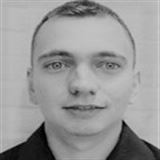 Adrian Denkiewicz is Expert with over 8 years of experience as Penetration Tester, Cybersecurity Specialist, and Software Developer. He has worked for financial, ecommerce, and semiconductor industry. Adrian performed dozens of penetration tests and security reviews cooperating with teams from all over.
Har du faglige spørgsmål, så kontakt:
Jette Ravn Merkel
Seniorkonsulent