Masterclass: Pentesting and Securing Mobile and Web Applications
Kurset lærer dig, mobile og Web Application sikkerhedskoncepter, herunder teknikker til, hvordan man angriber, og hvordan man reagerer med de rette implementeret modforanstaltninger.
Our course has been developed around professional penetration testing and security awareness in the business and IT fields. .Net programing skills and android development basics.
Participant profile
Developers, web developers, mobile solution developers, solution architects, security professionals with strong programing skills and other people responsible for implementing security of development process or application security.
Content
Module 1: OWASP Top 10 Application Security Risks
This module introduces most popular and dangerous security risks that can be found in modern applications.
Injection
Broken Authentication
Sensitive Data Exposure
XXE
Broken Access Control
Security Misconfiguration
Cross-Site Scripting
Insecure Deserialization
Components with Known Vulnerabilities
Insufficient Logging & Monitoring
Module 2: Analysis of Web Application Security
In this module, you will learn how to perform series of web applications and web API penetration tests. Additionally, you will learn the most effective ways of securing them.
Methodologies of Web Application testing
Black Box Analysis
White Box Analysis
Automating penetration tests with OWASP ZAP
Web Application Firewall: Traditional vs Anomaly detection modes
Module 3: Analysis of Android Application Security
This module focuses on mobile Android applications, its general design, security concepts and different approaches to penetration tests and security, especially independent from OS version.
System architecture
Android OS security features
Black and White box tests for mobile
Android storage solutions
Encryption in App and OS
Module 4: End to End solution testing
This module covers different methods of penetration testing of whole solutions regardless of technology used as development platform.
Methodologies, solutions and tools
Fuzzy testing for Mobile applications
Fuzzy testing for Web API
Performance testing
Module 5: Use cases and discussion
This module covers discussion about security solutions specific in different technologies. It also demonstrates practical and complete use case of penetration testing and solution in 'hands-on labs' environment.
Form
Every topic is supported with virtual labs instructions and code examples.
Material
Author's unique tools, presentations slides with notes, workshop instructions.
CPE Point (Continuing professional education)
It will be possible to earn CPE points after completion this course.
Instructor
Michael Jankowski-Lorek is a data scientist, solution architect, developer and consultant. He designs and implements solutions for Databases, data analysis and natural language processing. Michael is interested in Big data, High Availability and real time analytics especially when combined with machine learning and artificial intelligent or natural language processing.
or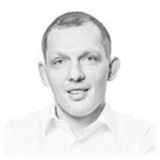 Krystian Zieja is a professional Infrastructure and Database Consultant with over 15 years of extensive experience in designing IT solutions. His practice spans from teaching Oracle Courses in OAI at University, to providing services for big public and consulting companies serving clients from four continents. Being a holder of numerous IT certificates such as OCP, MCSE, MCDBA and CISP.
Har du faglige spørgsmål, så kontakt:
Jette Ravn Merkel
Seniorkonsulent