Masterclass: Troubleshooting Windows Infrastructure – From Zero to Hero
Få indblik i forskellige monitoreringsværktøjer og deres evne til at overvåge specifikke arbejdsprocesser eller områder. Det hjælper dig til at kunne udarbejde en baseline, som du bruger til at identificere problemer og håndtere din infrastruktur.Kurset dækker Windows 8.1/10, Windows Server 2012 R2 / 2016. Undervisningen foregår på engelsk.
This is a deep dive training on infrastructure monitoring! We would like to say, "Finally!" It took a long time to prepare good examples, tools and scenarios for you! Regular monitoring ensures that you always have up-to-date knowledge about how particular components of your infrastructure operate. The most important thing in monitoring is to work out the baseline that can be a good reference to identify problems and to analyze some specific conditions of infrastructure components to operate. In vast majority of cases operating system troubleshooting involves monitoring, from analysis of the boot process to network performance or even particular processes. During the seminar you will become familiar with great monitoring tools and their efficient usage and several techniques for monitoring infrastructure components and their particular working phases.
The course covers the following operating systems: Windows 8.1/10, Windows Server 2012 R2 / 2016.

Deltagerprofil
Enterprise administrators, infrastructure architects, security professionals, systems engineers, network administrators, IT professionals, security consultants and other people responsible for implementing network and perimeter security.
To attend this training you should have good hands-on experience in administering Windows infrastructure. At least 8 years in the field is recommended. You should have good understanding of how operating system works. Ideally you should have read "Windows Internals" by Mark Russinovich book
Indhold
Module 1: Becoming familiar with Tools
Performance Monitor, PAL, Process Monitor, Process Explorer, MPSReport, SPSReport, SPDisposeCheck, Dependency Walker, SQL Nexus, LogParser, Indihiang, PowerShell, Application Verifier, Logger/LogViewer, XPerf – Windows Performance Analyzer, PerfView – Low Level Profiler for .NET applications, DebugDiag – Debug Diagnostic, ProcDump, WinDbg, Netmon, Fiddler – HTTP Debugger Proxy, NP .NET Profiler and other useful ones.
Module 2: Operating system monitoring techniques
Monitoring system activities
Profiling system and application activities
Monitoring resource usage per process / thread / functions
Usage of default and custom symbols
Performance Monitor usage cases
Module 3: Memory Analysis techniques
Performing memory dumps
Support for very large heaps (gigabytes)
Snapshot diffing
Analysis of the dump files (.dmp)
Case study: solving problems with applications
Module 5: Xperf and usage scenarios
Knowledge about how to monitor several operating system components, processor usage, disk usage, memory usage, network activity, slow booting and other
Installing the Windows Performance Toolkit (WPRUI, WPR, Xperf)
WPR/Xperf: Capturing high CPU, disk I/O, file, registry, networking, memory bytes, paged pool/nonpaged pool and/or application slowness.
Slow Boot Slow Logon (SBSL) case
Solving problems with slow applications using custom symbols
Stack Walk
Module 7: Network monitoring
Sniffing techniques
Monitoring network usage by processes
Monitoring network stack (stackwalk)
Solving problems with network
Underviser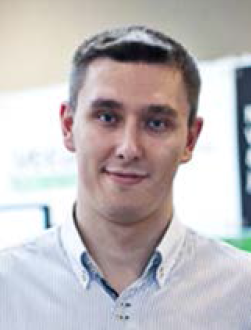 Kamil Baczyk is an Infrastructure and Security Expert, Office 365 Most Valuable Professional, trainer (Microsoft Certified Trainer) and Certified Technology Specialist (CTS). He is a member of Microsoft Windows Server System (WSS.PL), one of the top speakers in the Warsaw Windows Users & Specialists Group (WGUiSW), He is a member of International Association of Microsoft Certified Trainers (IAMCT) and Polish Infrastructure Group (PiNG) leader and mentor for WGUiSW Idol 2013 contest. Microsoft Windows Server / Client / Virtualization / SharePoint / Office 365 / ITIL and CEH related specializations.

or
Paula Januszkiewicz is a word-renowned Security Expert. Paula loves to perform Penetration Tests, IT Security Audits, and after all she says: 'harden'em all'! Enterprise Security MVP and trainer (MCT) and Microsoft Security Trusted Advisor.
Har du faglige spørgsmål så kontakt
Jette Merkel
Seniorkonsulent