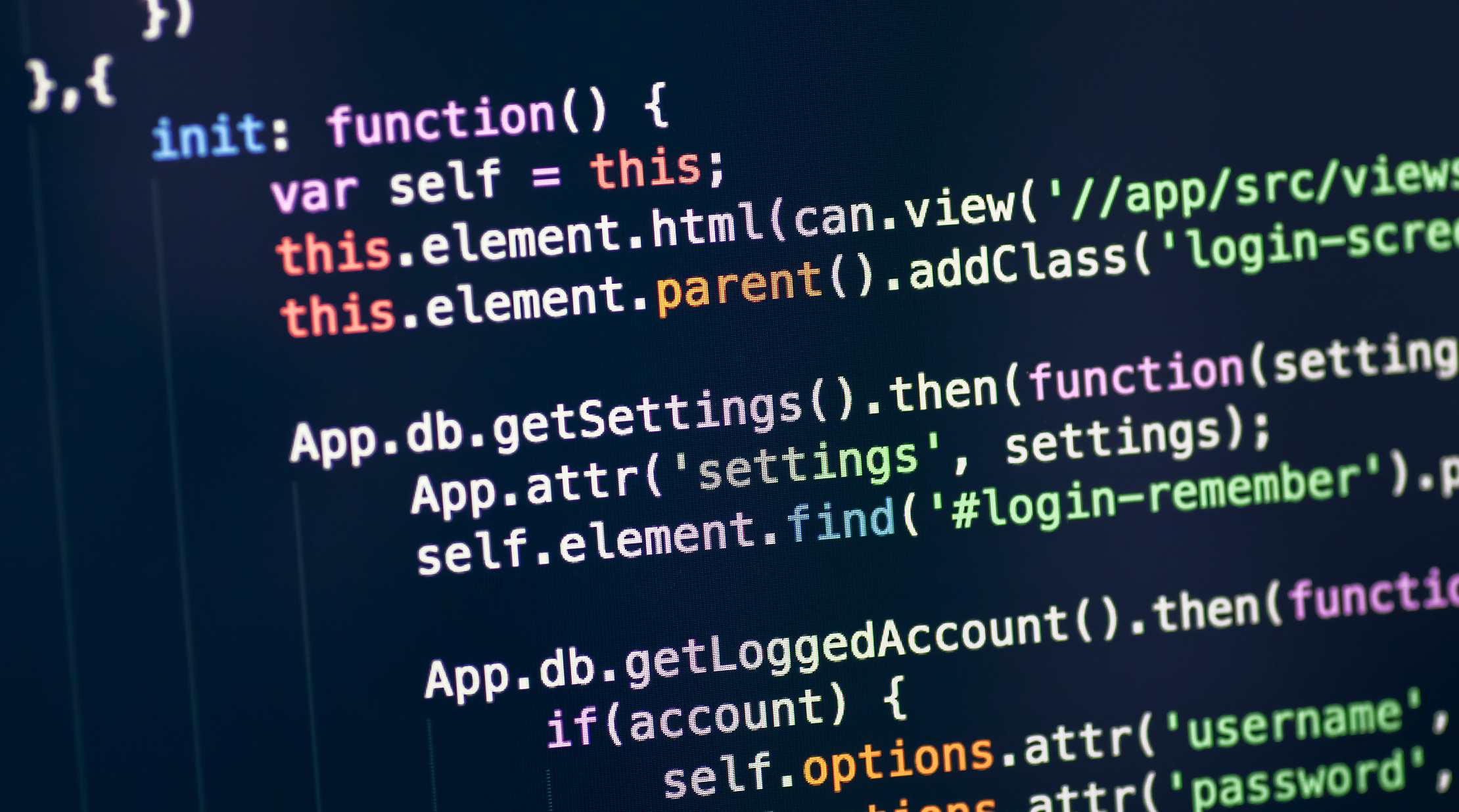 Online kursus: Developer Collection
For dig, der arbejder med it-udvikling, får du her en stor pakke af relevante kurser, der giver dig opdateret viden om relevante programmer og teknologier. Kurset er på engelsk og foregår online, når det passer dig. Du har adgang til online kurset i et år.

En robust kursussamling for udviklere
Udviklere har ansvaret for at udvikle, vedligeholde og supportere applikationer og andre programmer, som er nødvendige for driften i en virksomhed. Denne kursussamling giver dig adgang til en lang række læringsaktiver, som gennem forskellige medier tilbyder en praktisk og omkostningseffektiv pakke. Al læring i samlingen er udviklet og støttet af fageksperter på området samt fagfolk indenfor læringsdesign.
Deltagerprofil
Kursussamlingen støtter dig i din læring uanset, om du er på begynder eller avanceret niveau.
Samlingen tilbyder en lang række forberedende certificeringstests til dig, som arbejder dig imod en certificering. Derudover har du adgang til et stort team af dygtige mentorer.
Udbytte
Lær de seneste teknologier inden for udvikling direkte fra eksperter
Omkostningseffektiv måde at opnå den viden om udvikling som du ønsker og har brug for.
Hundreder af professionelle database og big data kurser, online bøger og videoer.
Forberedende tests til certificeringseksamen.
Nyt indhold tilføjes regelmæssigt.
Indhold
The developer collection provides access to hundreds of courses designed by experienced subject matter experts and course designers. For informal learning and performance support, the developer collection includes the searchable full text of hundreds of books from leading publishers and access to hundreds of videos.

For those employees who are working on certifications, the developer collection provides a wide array of certification test preparation support, including test preps and access to a highly credentialed team of mentors.
Here are the many topics covered in the collection:
ASP.NET MVC Web Application Development
Working with ASP.NET MVC 5
Microsoft Visual Studio 2012: Programming in HTML5 with JavaScript and CSS3
Microsoft Azure and Web Services
Web API Essentials
Introduction to Ajax Development
Ajax
Java Hibernate
Java SE7 Fundamentals
Java SE7 Professional
Java SE7 New Features
Introduction to Java EE 6
Developing Applications Using Java Spring
Java SE8 Fundamentals
Java SE8 Programming
Working with Java SE 7
Using Akka
Java Hibernate with Oracle
Java Multi-Tenant Cloud Programming
Microsoft .NET: An Overview
Microsoft .NET Framework: WPF with XAML and C#
Ruby On Rails
Ruby Programming
Working with Clojure
Programming with ANSI C
Asynchronous Programming with Clojure
Introduction to Swift Programming
Python Fundamentals
Ruby on Rails 4.2
Python for Data Science
MATLAB
C++ Institute Certified Professional Programmer
C++ Certified Associate Programmer (CPA)
Perl Programming Essentials
C++11 Programming Essentials
Programming in C++
Architecture N-Tier/REST
Microsoft Enterprise Library
Software Programming Fundamentals
Microsoft Visual Studio Team Foundation Server 2013 Administration
CQRS Theory
F# Fundamentals
Introduction to Scala
Introduction to Scalding
Software Practices (SCRUM)
Agile Software Development
Advanced Scrum
User Experience (UX) Design Foundations
Kanban Fundamentals
Agile Software Testing
Software Practices: Waterfall
Testing with JUnit
Selenium Automated Web Testing
Software Testing with Visual Studio
Using Cucumber
Debugging Fundamentals
Testing Android Apps with GenyMotion
Testing Social Media Applications
Software Testing Fundamentals
Software Testing Foundations
HP Loadrunner 12 Essentials
Using Jasmine in Testing
Programming in C#
Fundamentals of Eclipse
HTML5
XML Essentials
JSON Fundamentals
Javascript: Backbone.js
JavaScript Essentials
JavaScript - Ember.js
JavaScript - Knockout
JavaScript - JsRender
JavaScript Single Page Apps
Developing with Kendo UI
JavaScript Sencha
TypeScript Essentials
Underscore.js
Building Apps with jQuery Mobile
Application Development with Node.js and the .NET Framework
Advanced AngularJS
CSS3, Sass and Less
Building Apps with MEAN Stack
Introduction to Bootstrap
jQuery
AngularJS Fundamentals
ExpressJS
Automating Web Development Tasks with Gulp.js
Building Web Applications with Node.js
AngularJS and ASP.NET 5 MVC 6
AngularJS 2.0
Using the LoopBack Node.js Framework
jQuery Essentials
Introduction to Algorithms and Data Structures
Microsoft LINQ
NHibernate
Microsoft Entity Framework
Adobe Acrobat Pro X1
Adobe Reader X
Adobe AIR 3
Adobe Captivate 7
Adobe ColdFusion 10
Adobe Dreamweaver CC
Adobe Flash Professional CC
Adobe InDesign CS5
Adobe CC Overview New Features
Adobe Acrobat DC
Adobe Captivate 8 Fundamentals
Adobe Dreamweaver CC 2015
Adobe Flash Professional CC 2015
Adobe Illustrator CC 2015
Adobe InDesign CC 2015
Adobe Photoshop CC 2015
Adobe Premiere Pro CC 2015
Adobe Premiere Elements 13
Using TypeKit
Adobe Edge Animate
Microsoft SharePoint Server 2013 - Developing Core Solutions
Microsoft PowerShell and Exchange Server
iOS 8 Application Development – New Features
New Features in Android 5.x Lollipop For Developers
Programming Cross-Platform Applications in Visual Studio with Xamarin
Apache Cordova
Ionic Framework
Phonegap
Developing Apps for Apple Watch
Android for .NET Developers
Android App Development Essentials
iOS Application Development Fundamentals
App Development with React and Flux
Building Secure Mobile Apps
Java and .NET Programming for IoT
Cryptography Fundamentals
Certified Secure Software Lifecycle Professional (CSSLP)
Foundations of Android Security
Foundations of IOS Security
Defensive Programming in C#
Defensive Programming for Android
Defensive Programming for IOS
Defensive Programming in Javascript and HTML5
Defensive Programming in Java
Creating Employee Apps with Force.com
Building Force.Com UIs with VisualForce
Go Programming Fundamentals
Microsoft Windows 10 First Look
Windows Embedded 8.1 Industry
Web Design Essentials
Responsive Web Design
Using Balsamiq
Using Justinmind
Visual Studio Code cross-platform code editor
Visual Studio for New Users
Visual Studio Application Lifecycle Management
Software Development Fundamentals
What's New in ASP.NET & MVC 6
TOGAF 9.1 Fundamentals
SOLID Principles of Object-oriented Design
JIRA Fundamentals
Object-oriented Design
Domain Driven Design
TOGAF 9.1 Advanced
OpenStack Fundamentals
AWS Certified Developer - Associate
Rest API
Hello World
Software Programming Fundamentals
SAS 9 Base Programming
Creating Web Applications with Sinatra
Building Dynamic Web Sites with LAMP Stack
PHP Zend Framework
Secure Programming for .NET
Drupal 8
Introduction to iRise
Java EE 7: Back-end Server Application Development
Git Fundamentals
Apache Subversion Fundamentals
Tidsforbrug
Kursuskollektionen består af 497 kurser, hvor hvert kursus gennemsnitligt varer ca. 2 timer. Hele kursuskollektionen kan således gennemføres på ca. 903 timer.
Form
Online kursus kollektionen består af flere forskellige kurser, som du ved tilmelding har adgang til i 365 dage. Hvert enkelt kursus er opdelt i flere kursusmoduler, som du via en oversigtsmenu kan tage i den rækkefølge, du ønsker. Modulerne indeholder lyd, billeder og tekst, der gennemgår kursusindholdet. Nogle moduler indeholder små videofilm med scenarier og cases. Ved hvert kursus har du mulighed for at teste din forståelse af indholdet med tests, som du kan tage både før, under og efter kurset. Du gennemfører kursusmodulerne via din computer eller tablet med lyd og adgang til Internettet. Du kan selv styre, hvornår du vil tage modulerne – og de kan sættes på pause undervejs. Der bliver indsat bogmærker, der hvor du er nået til, så du altid har mulighed for at fortsætte, hvor du sidst kom til.
Læs mere om vores online kurser og se svar på dine spørgsmål (FAQ)
Søgte du et andet online kursus?
Vi tilbyder over 7.000 forskellige online kurser inden for mange forskellige områder. Kontakt os på tlf. 72203000 eller kurser@teknologisk.dk, så vi kan hjælpe med at imødekomme dit behov.
Se desuden listen over vores udvalgte online kurser.
Køb online kurser til flere
Er I en afdeling, en hel virksomhed eller blot flere personer, der ønsker adgang til online kurser, så kontakt os og få et tilbud på tlf. 72203000 eller kurser@teknologisk.dk
Har du faglige spørgsmål, så kontakt:
Charlotte Heimann
Seniorspecialist