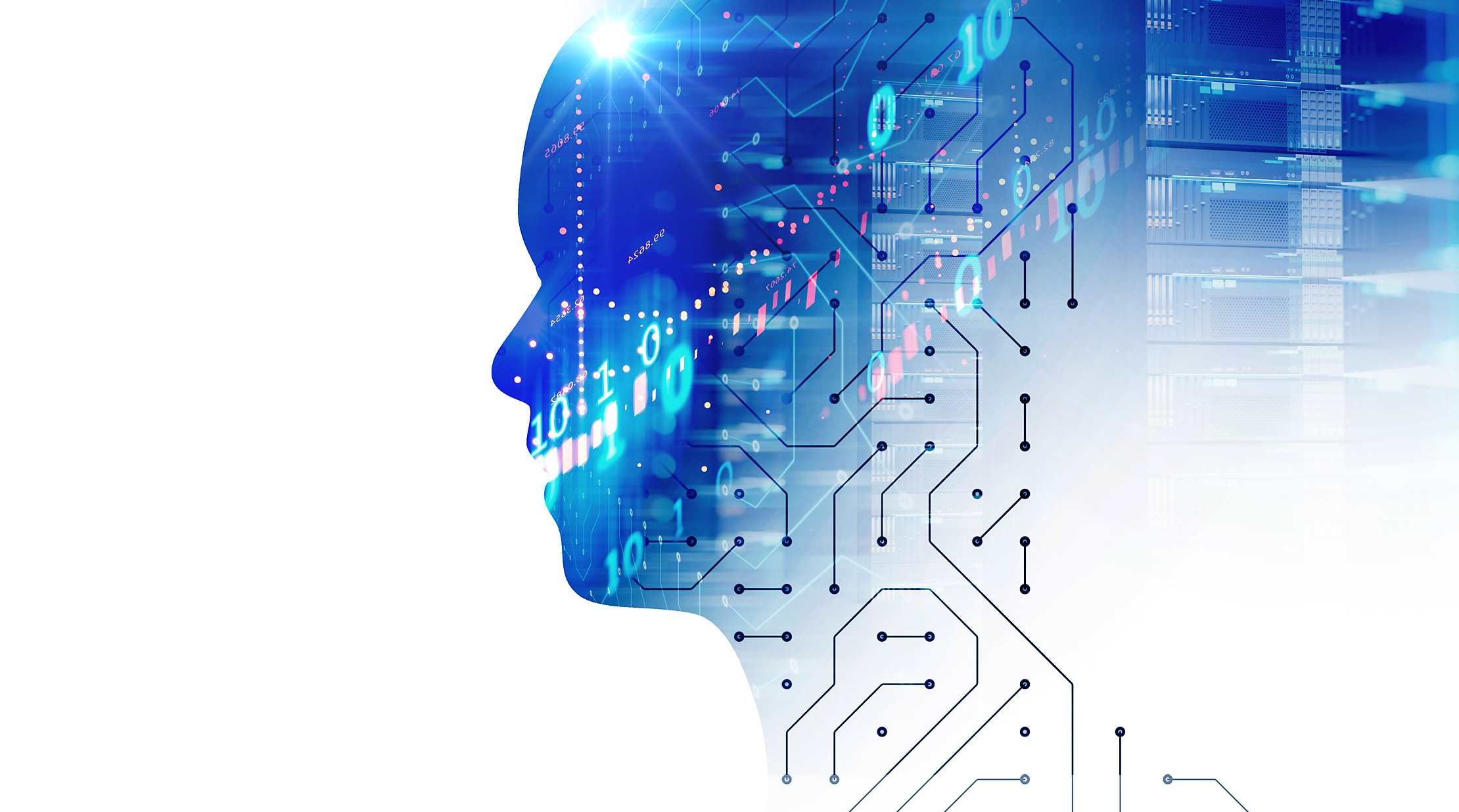 Online kursus: Exploring The Future - VR, AI og Machine Learning
Få en forståelse for de teknologiske fremskridt, der er sket inden for kunstig intelligens, machine learning og virtual reality, og hvordan du kan udnytte disse teknologier i dit arbejdsliv. Kurserne er på engelsk og foregår online, når det passer dig. Du har adgang til online kurserne i 365 dage.

Introduktion
Denne kursuspakke dækker de væsentligste aspekter af kunstig intelligens (AI), Machine Learning og Virtual Reality (VR). Du vil blandt andet lære at genkende forskellige former for kunstig intelligens, teknikker til at opbygge kunstigt intelligente systemer, samt at fejlfinde diverse problemer som kunstig intelligens og Machine Learning processer kan støde på. Derudover vil du få en introduktion til Virtual Reality, hvordan man designer Virtual Reality apps i Unity, GoogleVR og Unreal, samt hvilke problematikker man kan støde på i forbindelse med udviklingen af applikationer.
I kursuspakken finder du også kurser, der beskæftiger sig med Microservices og UI/UX.
Deltagerprofil
Kursuspakken henvender sig primært til softwareudviklere- og ingeniører og andre IT-professionelle, som er interesseret i, hvordan kunstig intelligens og Machine Learning har påvirket - og vil påvirke -området.
Alle med interesse for AI, Machine Learning og VR kan også have gavn af kurset.
Indhold
Exploring Artificial Intelligence
Exploring Microservices
Exploring Machine Learning
Exploring the Future of UI/UX
Exploring Virtual Reality
Tidsforbrug
Hele kursuskollektionen kan gennemføres på ca. 28 timer.
Form
Denne online kursuspakke består af flere forskellige kurser, som du ved tilmelding har adgang til i 365 dage. Hvert enkelt kursus er opdelt i flere kursusmoduler, som du via en oversigtsmenu kan tage i den rækkefølge, du ønsker. Modulerne indeholder lyd, billeder og tekst, der gennemgår kursusindholdet. Nogle moduler indeholder små videofilm med scenarier og cases. Ved hvert kursus har du mulighed for at teste din forståelse af indholdet med tests, som du kan tage både før, under og efter kurset. Du gennemfører kursusmodulerne via din computer eller tablet med lyd og adgang til Internettet. Du kan selv styre, hvornår du vil tage modulerne – og de kan sættes på pause undervejs. Der bliver indsat bogmærker, der hvor du er nået til, så du altid har mulighed for at fortsætte, hvor du sidst kom til.
Læs mere om vores online kurser og se svar på dine spørgsmål (FAQ)
Søgte du et andet online kursus?
Vi tilbyder over 7.000 forskellige online kurser inden for mange forskellige områder. Kontakt os på tlf. 72203000 eller kurser@teknologisk.dk, så vi kan hjælpe med at imødekomme dit behov.
Se desuden listen over vores udvalgte online kurser.
Køb online kursus til flere
Er I en afdeling, en hel virksomhed eller blot flere personer, der ønsker adgang til online kurser, så kontakt os og få et tilbud på tlf. 72203000 eller kurser@teknologisk.dk
Har du faglige spørgsmål, så kontakt:
Charlotte Heimann
Seniorspecialist