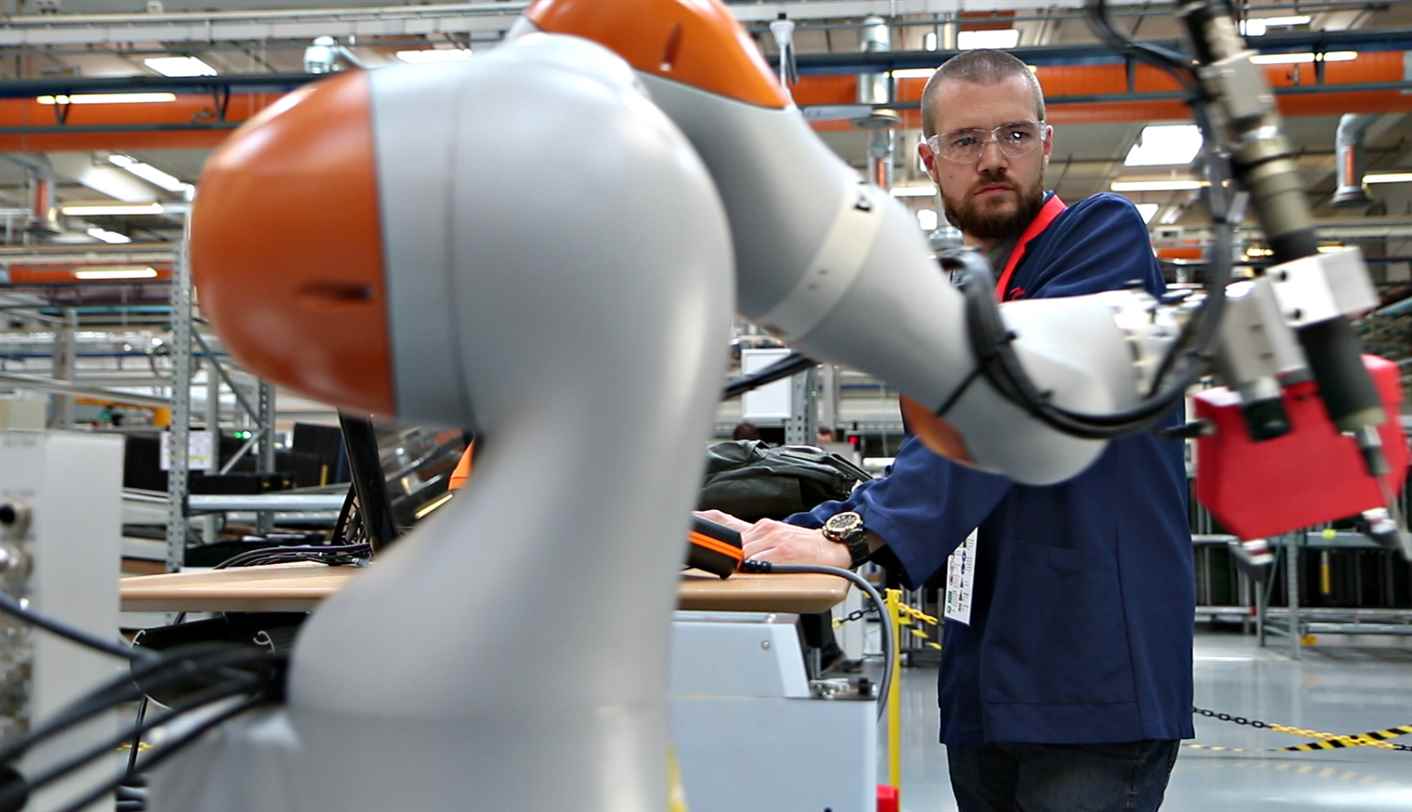 ROS MeetUp
RoboCluster, the Technical University of Denmark, Aalborg University and the Danish Technological Institute invite you to an online meetup where it is all about ROS and the companies who use it.
ROS MeetUp is...
A networking platform for the ROS community in Denmark. Whether you are aficionado, expert, or user of ROS this is the place to share experiences and learn from each other.

This year, we focus is on the advancements of ROS2 and effective robotic solution product development and integration using ROS.

To this effort Bartolomé Jimenez Vera, Robotics Engineer from MiR, Niels Jul Jacobsen, Chief Executive Officer of Capra Robotics, and Andrzej Wasowski and Henrik Larsen from The IT University of Copenhagen will explain how ROS is changing the industry today and share novel methods that provide new capabilities to ROS-based systems.

Moreover, the meetup will include presentations from LuxC and Force technologies that used ROS in for the development of their products and services.

We encourage the participation of companies whether you are interested about how ROS can change your development process and products, or if you want to share your story about how ROS is used in your company in a lighting talk during the meetup.
Meeting chairs
Evangelos Boukas, Ph.d, Associate Professor, Electrical Engineering, DTU
Karl Damkjær Hansen, Ph.d, Assistant Professor, Institute of Electronic Systems, AAU
Tsampikos Kounalakis, Ph.d, Consultant, Mobile Robotics, DTI
Topics of interest
The workshop will cover, but not necessarily restrict to, the following topics:
How ROS can be used as a fast, cost-effective way and research tool from the industry
ROS as a prototyping tool, capabilities for rapid sensor integration, sensor fusion, robotic control, etc.
How companies can employ ROS/ROS2 for their needs
Reliability of ROS for product integration
Adoption time/cost by companies not currently using ROS/ ROS2, and how universities and research institutes can help toward that direction
Call for lightning talks
Do you want to present your work with ROS? This may be everything from a presentation of a project or your product using ROS.Please send an email with your topic to tsko@teknologisk.dk
Schedule
10:30-10:40 | Introduction
10:40-11:15 | 1st Keynote: "MiR's experience with implementing ROS-based solutions in real life" (Bartolomé Jimenez Vera)
11:15-11:35 | Industrial Products with ROS: LuxC (Mirvais Yousefi)
11:35-11:45 | Short break
11:45-12:20 | 2nd Keynote: Capra Robotics: "A novel wheel frame for an agile mobile robot" (Niels Jul Jacobsen)
12:20-12:40 | Industrial Products with ROS: Force Technology (Michael Rosenberg)
12:40-12:50 | Short break
12:50-13:25 | 3rd Keynote: "Reactive programming with RxROS" (Andrzej Wasowski and Henrik Larsen)
13:25-13:35 | Inspectrone Project Presentation (Evangelos Boukas, DTU Electrical Engineering)
13:35-13:45 | Short break
13:45-13:55 | Using Spot with ROS/ROS2 (Tsampikos Kounalakis, Danish Technological Institute)
13:55-14:15 | Lighting talks
14:15-14:25 | Closing remarks
Time and place
September 11th 2020 at 10:30-14:30

Online meeting through Zoom

The Innovation Network RoboCluster is funded by the Ministry of Higher Education and Science and the Region of Southern Denmark.
Har du faglige spørgsmål, så kontakt:
Tsampikos Kounalakis
Konsulent