Health Bridge 2013 - Bridging Danish and American markets for health technology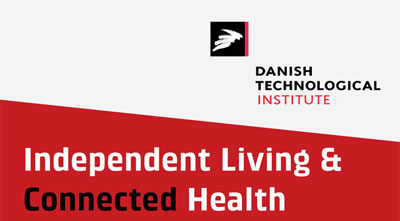 Danish trade R&D study delegation to USA Boston & Washington December 4-11 2013.
In December 2013 Minister of Health, Astrid Krag heads a new and large-scale Danish export promotion activity in Boston and Washington D.C. – Health Bridge 2013. The occasion is that the Minister of Health is invited as keynote speaker at the world's largest conference for the growing mobile healthcare market – mHealth Summit in Washington. When she enters the podium at this 5th edition of the international conference she will be succeeding speakers such as Bill Gates.

The activity is recognition of the fact that Denmark is considered a market leader within the mobile healthcare industry, and is a direct consequence of the deliberate focus to use international standards in the new digital strategy for the health care industry. Especially, it has created a lot of attention in industry circles that Denmark was the first in the world to implement Continua Health Alliance guidelines.

Birgit Lübker from Danish Technological Institute take part in the Danish delegation, and their main focus will be on technology enabled healthcare, organizational development and business models for scaling-up health and welfare services.

Both Birgit and Marie look forward to bring back both knowledge and contacts which will help Denmark a great step further in developing key enablers for smarter deployment of technologies, new business and partner models, a better skilled workforce and the breaking down of policy silos.

Look out for more about this in the next newsletter from DTI Centre of Organizational Development, Business and Society.