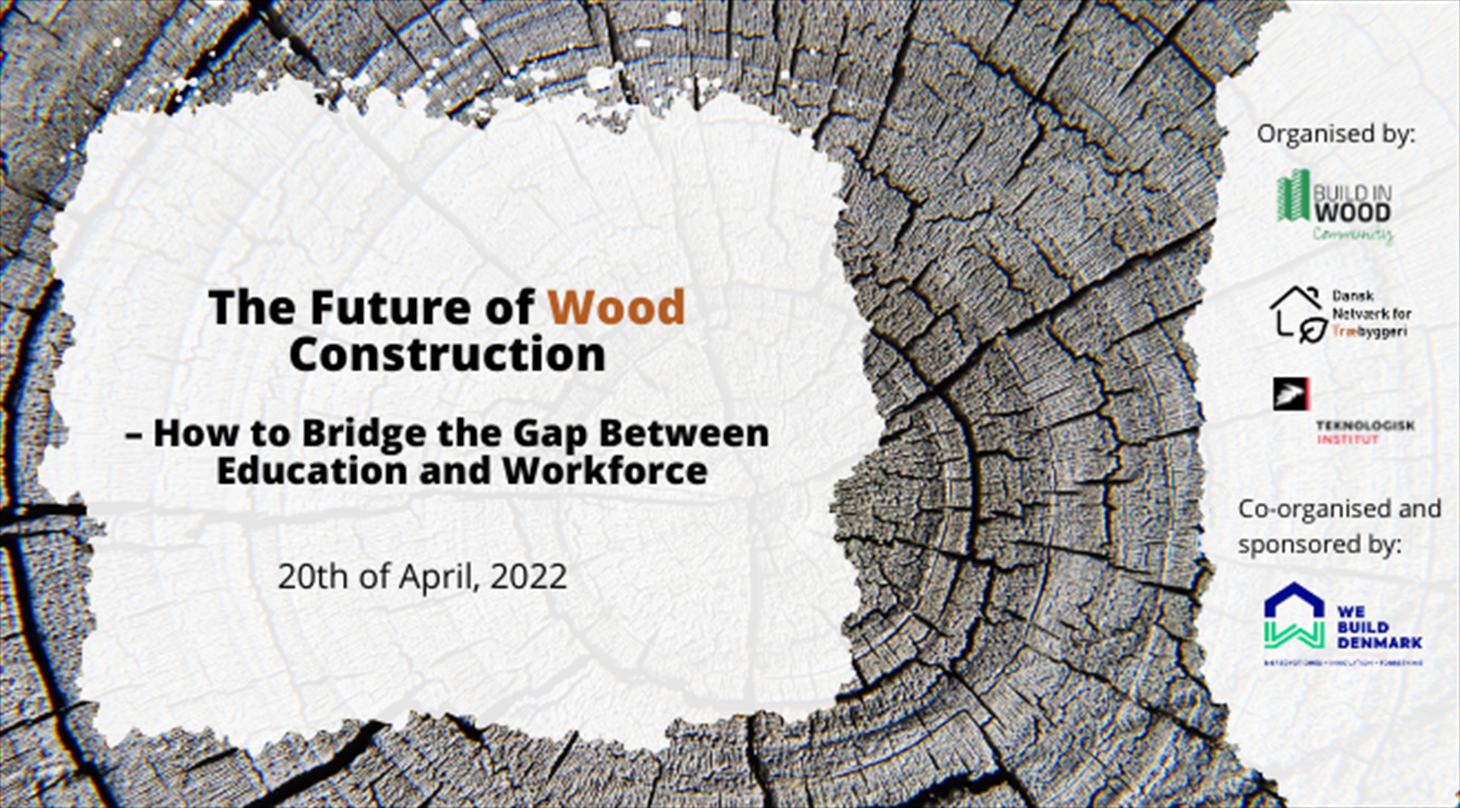 Conference - The Future of Wood Construction - About
Wood construction is gaining more and more attention in many countries around the world. However, there seems to be a gap between education and workforce, and closing this gap is crucial to get the best qualified workforce to secure a positive development in the sector – also when it comes to wood construction.
At the conference "The Future of Wood Construction – How to Bridge the Gap Between Education and Workforce" we have invited representatives of both industry and education to present what is needed in the working force, what the existing education plans are, and discuss what is needed to build the necessary bridges to close the gap.
You will hear perspectives on closing the gap from companies such as Waugh Thistleton Architects, COWI and Taasinge Elementer, and educational institutions such as Southern Alberta Institute of Technology and Via University College, as well as the challenges they are facing both right now and in the near future.
The conference was co-organised and sponsored by WE BUILD DENMARK