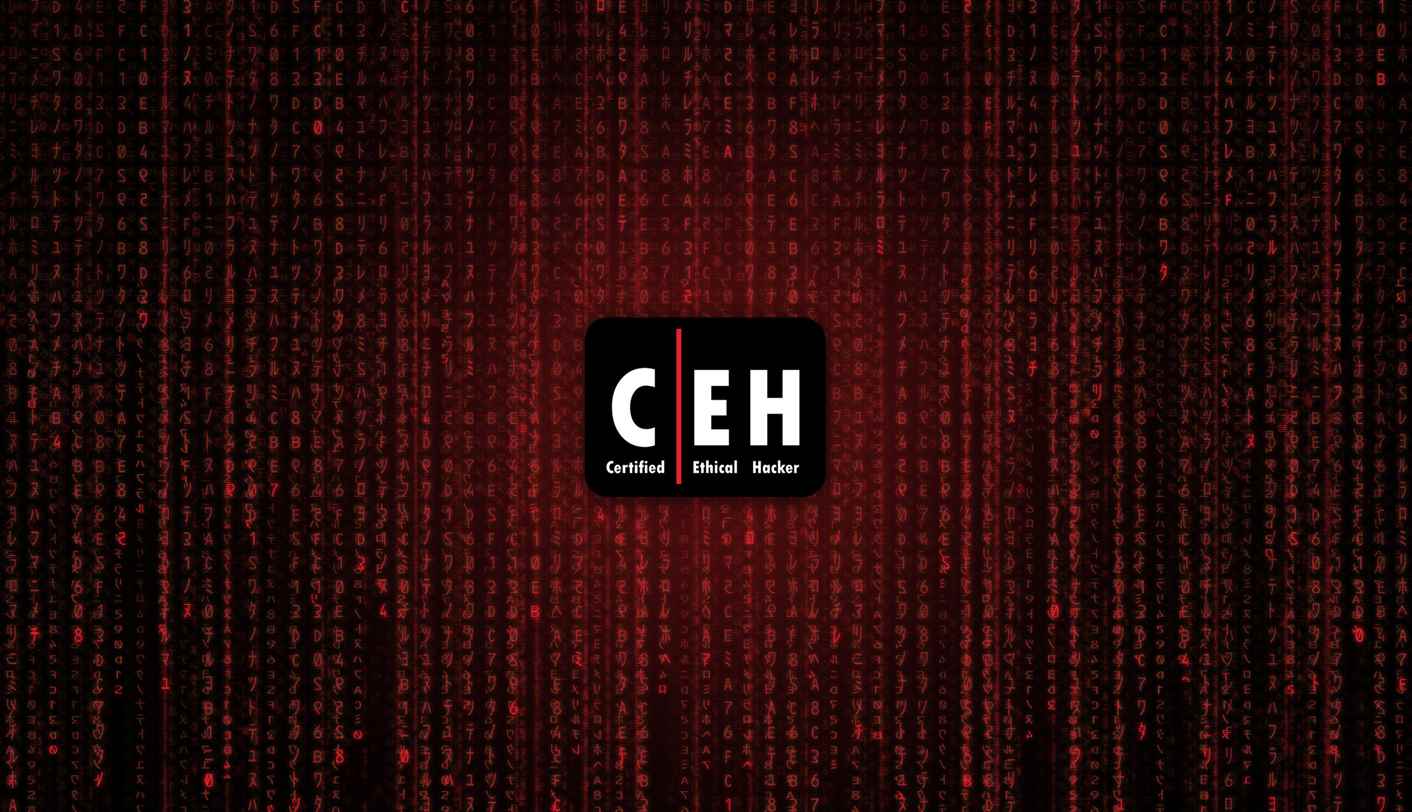 Certified Ethical Hacker v10 [ECC_CEH10]
Hack dine egne systemer før andre gør det! For at være to skridt foran en hacker, er du nødt til at tænke som en - og det er præcis, hvad dette kursus vil lære dig! I et hands-on miljø, lærer du at hacke etisk korrekt. En helt anden måde at opnå optimal Information Security Posture i din organisation ved at hacke den. Du vil lære om malware, IoT og om hvordan du både hacker og sikrer de mange nye produkter, der kan tilgås internettet. Lær at scanne, teste og penetrere din virksomheds netværk og systemer, så du kan opdage hullerne, og lappe dem, før hackeren finder dem. Undervisningen kan foregå på engelsk.
The Certified Ethical Hacker (CEH v10) program is a trusted and respected ethical hacking training program that any information security professional will need. Cyber Security as a profession is evolving, the barrier to entry is rising, the demand for Skilled Cyber professionals continues to grow, but it is being refined, demanding a higher level of skill and ability. EC-Council raises the bar again for ethical hacking training and certification programs with the all new CEH v10!
This course in its 10th iteration, is updated to provide you with the tools and techniques used by hackers and information security professionals alike to break into any computer system. The course covers the Five Phases of Ethical Hacking, diving into Reconnaissance, Gaining Access, Enumeration, Maintaining Access, and covering your tracks. The tools and techniques in each of these five phases are provided in detail in an encyclopedic approach and absolutely no other program offers you the breadth of learning resources, labs, tools and techniques than the CEH v10 program.
Vi har alle haft en meget lærerig uge, i gode rammer, og i god stemning.
- Morten Dalmose, H. Skjøde Knudsen A/S
Prerequisites
Har du kendskab til, Windows, Linux, Netværk (TCP/IP) er du godt klædt på til at deltage på kurset.
Participant Profile
Dette kursus er for Ethical hackers, System Administrators, Network Administrators and Engineers, Webmanagers, Auditors, Security Professionals in general.
Content
The following topics are reviewed
Introduction to Ethical Hacking
Footprinting and Reconnaissance
Scanning Networks
Enumeration
Vulnerability Analysis
System Hacking
Malware Threats
Sniffing
Social Engineering
Denial-of-Service
Session Hijacking
Evading IDS, Firewalls, and Honeypots
Hacking Web Servers
Hacking Web Applications
SQL Injection
Hacking Wireless Networks
Hacking Mobile Platforms
IoT Hacking
Cloud Computing
Cryptography
Outcome
After the course you will be able to:
Key issues plaguing the information security world, incident management process, and penetration testing.
Various types of footprinting, footprinting tools, and countermeasures.
Network scanning techniques and scanning countermeasures.
Enumeration techniques and enumeration countermeasures.
System hacking methodology, steganography, steganalysis attacks, and covering tracks.
Different types of Trojans, Trojan analysis, and Trojan countermeasures.
Working of viruses, virus analysis, computer worms, malware analysis procedure, and countermeasures.
Packet sniffing techniques and how to defend against sniffing.
Social Engineering techniques, identify theft, and social engineering countermeasures.
DoS/DDoS attack techniques, botnets, DDoS attack tools, and DoS/DDoS countermeasures.
Session hijacking techniques and countermeasures.
Different types of webserver attacks, attack methodology, and countermeasures.
Different types of web application attacks, web application hacking methodology, and countermeasures.
SQL injection attacks and injection detection tools.
Wireless Encryption, wireless hacking methodology, wireless hacking tools, and Wi-Fi security tools.
Mobile platform attack vector, android vulnerabilities, mobile security guidelines, and tools.
Firewall, IDS and honeypot evasion techniques, evasion tools, and countermeasures.
Various cloud computing concepts, threats, attacks, and security techniques and tools.
Different types of cryptography ciphers, Public Key Infrastructure (PKI), cryptography attacks, and cryptanalysis tools.
Various types of penetration testing, security audit, vulnerability assessment, and penetration testing roadmap.
Perform vulnerability analysis to identify security loopholes in the target organization's network, communication infrastructure, and end systems.
Different threats to IoT platforms and learn how to defend IoT devices securely.
Material
Kursusmaterialet leveres på engelsk
Certification
The Certified Ethical Hacker exam 312-50 can be taken as an online Proctored exam to receive CEH certification. Exam voucher is included.
Number of Questions: 125
Test Duration: 4 Hours
Test Format: Multiple Choice
Passing Score: 70%
Comment
Vores training partner på EC Councils kurser er Arrow ECS Danmark.
Current online course
Online kurset "Certified Ethical Hacker (CEH)" kunne også være interessant for dig.
Har du faglige spørgsmål, så kontakt:
Jette Ravn Merkel
Seniorkonsulent