Masterclass: Windows Server 2016 - Public Key Infrastructure Management
Kurset er afgørende for alle, der gerne vil højne sikkerheden i virksomheden og udvide kendskabet til PKI (Public Key Infrastructure) i Microsoft Teknologier. Vi starter med best practices for implementering af sikker og pålidelig PKI og slutter med de mest almindeligt problemstillinger ved brug af certifikater i virksomheden miljø. PKI bliver dækket bredt på dette forløb. Undervisningen foregår på engelsk.
Participant profile
Network administrators, infrastructure architects, security professionals, systems engineers, network administrators, IT professionals, security consultants and other people responsible for implementing network and perimeter security, Chief Security Officers. What do you need to know? PKI basics, being advanced in administering Windows system. So typical experience in administering Windows systems and server platform.
Outcome
Understand the core essence of PKI and cryptography.
Evaluate and select appropriate PKI technologies.
Install and configure PKI environments according to the best practices taken from practical experience.
Secure existing PKI infrastructure.
Choose appropriate types and manage the certificate lifecycle.
Understand the benefits of certificates used in the infrastructure.
Adjust PKI to your business needs.
Become familiar with enterprise solutions that uses PKI and certificates for security.
Configure and use certificates in: IIS, VPN, Wi-Fi, file encryption, e-mail security and many more.
All exercises are based on newest Windows Server 2016, Windows 10 with additional Linux and virtual network appliances that covers common scenarios.
Outcome
Module 1: Essence of PKI
This module introduces cryptography basics and fundamentals of public key infrastructure with detailed information about certificates.
a. Cryptography basics
b. Fundamentals of PKI
c. Certificate types (X.509)
d. Certification authorities
e. Certificate Revocation Lists
Module 2: Designing and implementing CA Hierarchy
Module 2 covers one of the most important topics for successful and secure deployment of PKI in enterprise environment.
a. Planning
b. Preparing AD Environment
c. Implementing CA Hierarchy
d. Securing CA Hierarchy
e. Role separation
f. Security Policy
Module 3: PKI in Windows domain
In this module, you will become familiar with important aspects of implementing PKI in Windows Server 2016 environment.
a. Managing PKI
b. Configuring Certificate Templates
c. Configuring Certificate Enrollment
d. Configuring Key Archival and Recovery
e. Configuring Trust Between Organizations
Module 4: Upgrading PKI Infrastructure
This module focuses on supported scenarios and challenges regarding migration and upgrade of existing infrastructure.
a. Supported scenarios
b. Upgrading certificate templates
c. Migration scenarios
Module 5: PKI Security
This module reviews all aspects of security of PKI and certificates. We also cover physical security and usage of smartcards, TPM and HSM.
a. Deploying certificates to Domain Controllers
b. Certificate Revocation
c. Certificate Validation
d. CDP, AIA and OCSP
e. Planning and implementing disaster recovery
f. Deploying Smart Cards
g. TPM Virtual Smartcard
h. Private key security with HSM
Module 6: Securing applications with PKI
This module focuses on day-to-day operation and challenges in securing applications with certificates.
a. Secure IIS Traffic with SSL
b. IIS certificate store security
c. IIS users authentication
d. Windows logon with Smart Cards
e. E-mail security
f. Encrypting file system
g. Document and code signing
Module 7: PKI for network security
Last module covers how to use to PKI to increase network security.
a. VPN
b. Wireless Networking
c. 802.1X and NPS
d. Radius server
e. IPsec
f. Mobile devices certificates with MDM, SCEP and NDES
Material
After the workshop, you receive demo transcript, PowerPoint slides, PowerShell scripts, tools and lab instructions.
CPE Point (Continuing professional education)
It will be possible to earn CPE points after completion this course.
Instructor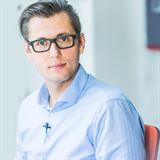 Mike Jankowski-Lorek is a solution architect, developer, data scientist and security expert with more than 12-years' experience in the field. He designs and implements solutions for Databases, Network & Management area, mainly for Microsoft platform for medium to enterprise level organizations. Mike holds multiple certifications, especially security, database and software development related. He is one of core Experts at CQURE and holds a PhD in Computer Science.

or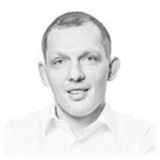 Krystian Zieja is a professional Infrastructure and Database Consultant with over 15 years of extensive experience in designing IT solutions. His practice spans from teaching Oracle Courses in OAI at University, to providing services for big public and consulting companies serving clients from four continents. Being a holder of numerous IT certificates such as OCP, MCSE, MCDBA and CISP, he is highly skilled in management as well as in programming SQL and NOSQL databases.
Har du faglige spørgsmål, så kontakt:
Jette Ravn Merkel
Seniorkonsulent