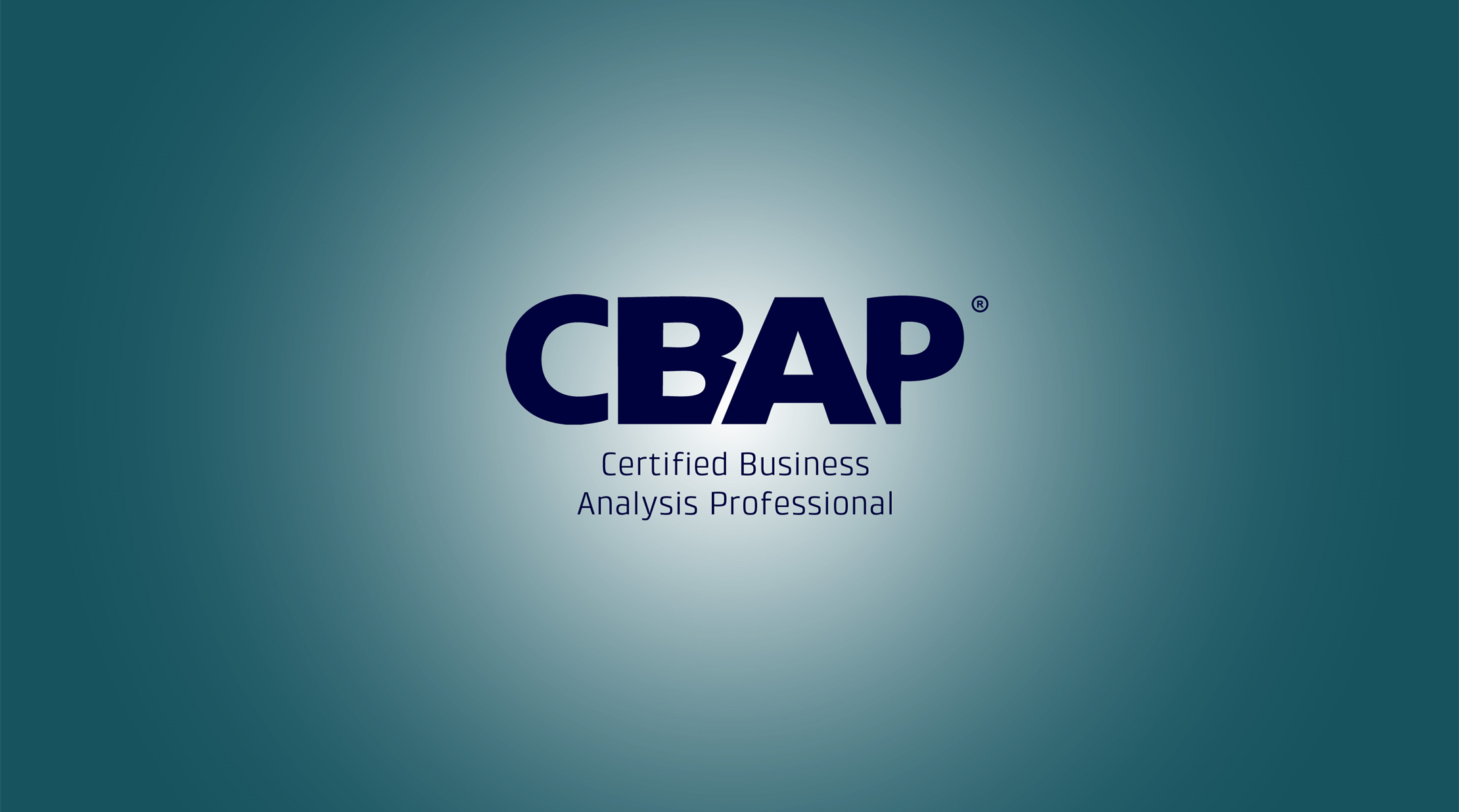 Online kursus: Certified Business Analysis Professional (CBAP®)
Bliv klædt på til at varetage en business analysis-funktion i din organisation. Få redskaberne, der forbereder dig til CBAP® certificeringseksamen. Kurserne er på engelsk og foregår online, når det passer dig. Du har adgang til online kursuspakken i 365 dage.

Add value to your organization
Organizations often implement new system implementations without fully thinking them through or planning them carefully. This leads to loss of time, money, and other precious resources. A business analyst's aim is to design solutions that will meet the needs of the organization and its stakeholders while creating value.
This course package provides an overview of business analysis. You'll explore the guidelines and techniques that are used in planning and monitoring, elicitation and collaboration. You'll learn about the Requirements Life Cycle and the Requirements Analysis and Design Definition.
This course will assist learners in preparing for the IIBA®'s Certified Business Analysis Professional™ (CBAP®) certification exam.
Video
Target audience
Employees at any level who wish to develop and refine their business analysis skills or who are preparing to take the Certified Business Analysis Professional™ (CBAP®) certification exam
Benefits
Recognize how business analysis adds value to an organization
Recognize the guidelines and techniques used in planning business analysis
Recognize how techniques are used to maintain requirements
Identify the characteristics of a requirements architecture
Recognize how business analysis core concepts are applied during solution evaluation
Recognize considerations for using data modeling
Recognize how to apply techniques to support decision making
Collection content
Tidsforbrug
Kursuspakken består af 14 kurser, hvor hvert kursus gennemsnitligt varer 1-2 timer. Hele kursuspakken kan gennemføres på ca. 20 timer.
Form
Denne online kursuspakke består af flere forskellige kurser, som du ved tilmelding har adgang til i 365 dage. Hvert enkelt kursus er opdelt i flere kursusmoduler, som du via en oversigtsmenu kan tage i den rækkefølge, du ønsker. Modulerne indeholder lyd, billeder og tekst, der gennemgår kursusindholdet. Nogle moduler indeholder små videofilm med scenarier og cases. Ved hvert kursus har du mulighed for at teste din forståelse af indholdet med tests, som du kan tage både før, under og efter kurset. Du gennemfører kursusmodulerne via din computer eller tablet med lyd og adgang til Internettet. Du kan selv styre, hvornår du vil tage modulerne – og de kan sættes på pause undervejs.
Læs mere om vores online kurser og se svar på dine spørgsmål (FAQ)
Søgte du et andet online kursus?
Vi tilbyder over 7.000 forskellige online kurser inden for mange forskellige områder. Kontakt os på tlf. 72203000 eller kurser@teknologisk.dk, så vi kan hjælpe med at imødekomme dit behov.
Se desuden listen over vores udvalgte online kurser.
Køb online kurser til flere
Er I en afdeling, en hel virksomhed eller blot flere personer, der ønsker adgang til online kurser, så kontakt os og få et tilbud på tlf. 72203000 eller kurser@teknologisk.dk