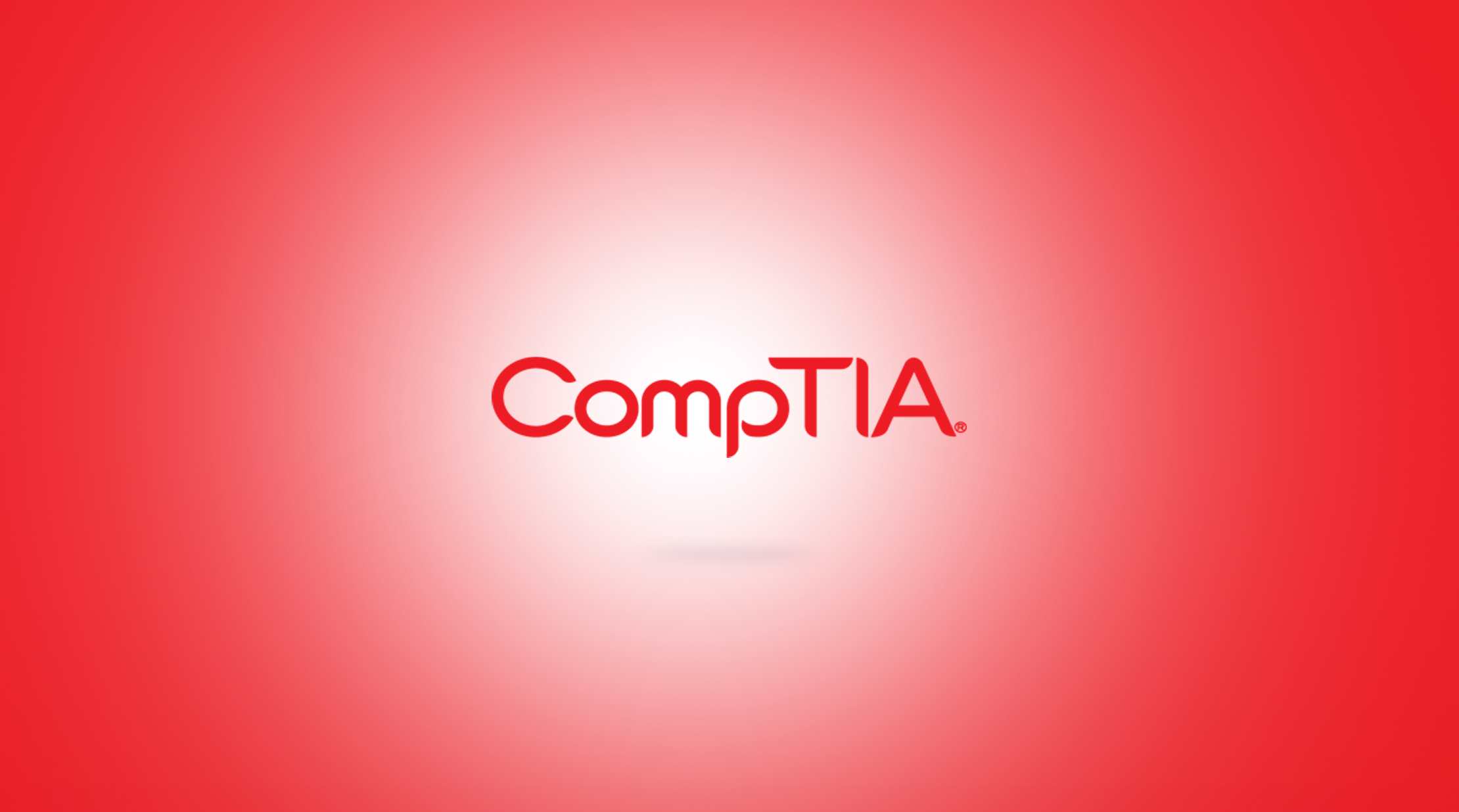 Nyt
365 dages online kursus
Online kursus: CompTIA A+
CompTIA A+ er en leverandøruafhængig certificering inden for de mest almindelige hardware og software teknologier i erhvervslivet. Kurset er rettet mod certificeringerne CompTIA A+ 220-901 og 220-902. Kurserne er på engelsk og foregår online, når det passer dig. Du har adgang til online kursuspakken i 365 dage.

Learn CompTIA A+ - get started right away
The CompTIA A+ 220-902 course measures the necessary competencies for an entry-level IT professional who has hands-on experience in the lab or the field. Successful candidates will have the skills required to install, configure, upgrade, and maintain PC workstations, the Windows OS and SOHO networks. The successful candidate will utilize troubleshooting techniques and tools to effectively and efficiently resolve PC, OS, and network connectivity issues and implement security practices.
The CompTIA A+ 220-801 course provides students core knowledge required in the assembly, configuration and troubleshooting of PC computers.
The CompTIA A+ 220-802 course provides students core knowledge required to install and configure PC operating systems, as well as configuring common features for mobile operating systems Android and Apple iOS.
In addition, the course collection includes CompTIA A+ Exam 220-901
Video

Target audience
For students preparing to enter the field of computer troubleshooting and technical support, or any computer hardware or networking specialization. Students considering Microsoft administration should also consider attending this course.
This course is appropriate for students pursuing the A+ examination.
Benefits
Compare and contrast various features and requirements of Microsoft Operating Systems
Install Windows PC operating systems
Use Microsoft operating system features and tools
Install and configure Windows networking on a client/desktop
Setup and use client-side virtualization
Install and configure basic mobile device network connectivity and email
Identify common security threats and vulnerabilities
Deploy and enforce security best practices to secure a workstation
Troubleshoot PC operating system problems
Troubleshoot common mobile OS and application issues
Collection content
The CompTIA A+ collection provides access to several courses designed by experienced subject matter experts and course designers. For informal learning and performance support, the collection includes materials and books from leading publishers and access to videos.
Here are a few of the many topics covered in the collection:
Tidsforbrug
Kursuspakken består af 51 kurser, hvor hvert kursus gennemsnitligt varer en time. Hele kursuspakken kan således gennemføres på ca. 51 timer.

Form
Denne online kursuspakke består af flere forskellige kurser, som du ved tilmelding har adgang til i 365 dage. Hvert enkelt kursus er opdelt i flere kursusmoduler, som du via en oversigtsmenu kan tage i den rækkefølge, du ønsker. Modulerne indeholder lyd, billeder og tekst, der gennemgår kursusindholdet. Nogle moduler indeholder små videofilm med scenarier og cases. Ved hvert kursus har du mulighed for at teste din forståelse af indholdet med tests, som du kan tage både før, under og efter kurset. Du gennemfører kursusmodulerne via din computer eller tablet med lyd og adgang til Internettet. Du kan selv styre, hvornår du vil tage modulerne – og de kan sættes på pause undervejs. Der bliver indsat bogmærker, der hvor du er nået til, så du altid har mulighed for at fortsætte, hvor du sidst kom til.
Læs mere om vores online kurser og se svar på dine spørgsmål (FAQ)
Certificering
Dette kursus leder hen mod 220-901 CompTIA A+ Certification Exam og 220-902 CompTIA A+ Certification Exam. Eksamen bestilles og betales særskilt. Vi henviser til certificeringsudbyderens hjemmeside for nærmere information om aktuelle betingelser for at opnå certificering. Vær venligst opmærksom på, at der er overensstemmelse mellem den certificeringsversion, du har forberedt dig på og den version, du bestiller eksamen i.
Søgte du et andet online kursus?
Vi tilbyder over 7.000 forskellige online kurser inden for mange forskellige områder. Kontakt os på tlf. 72203000 eller kurser@teknologisk.dk, så vi kan hjælpe med at imødekomme dit behov.
Se desuden listen over vores udvalgte online kurser.
Køb online kurser til flere
Er I en afdeling, en hel virksomhed eller blot flere personer, der ønsker adgang til online kurser, så kontakt os og få et tilbud på tlf. 72203000 eller kurser@teknologisk.dk