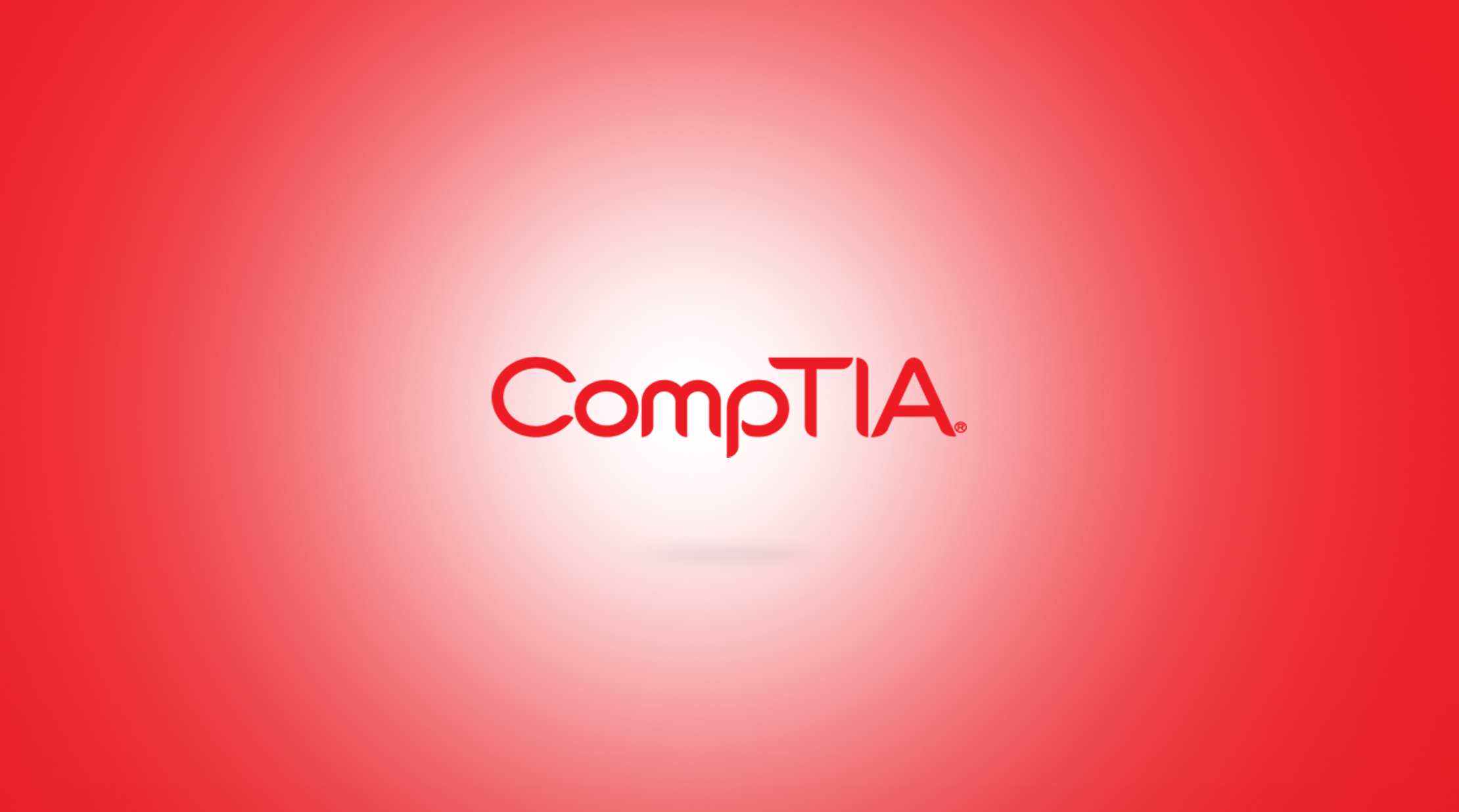 Online kursus: CompTIA Security+
CompTIA Security+ er en leverandøruafhængig certificering inden for IT-sikkerhed, som giver dig bevis på et grundlæggende kendskab til sikkerhed i et IT miljø. Kurset er rettet mod certificeringen security+ SYO-501. Kurserne er på engelsk og foregår online, når det passer dig. Du har adgang til online kursuspakken i 365 dage.

Get ready for the CompTIA Secutiry+ certification
This course package covers control fundamentals and the CIA triad, along with the types of malware that can affect computer systems and the mechanisms, and applications that can be used to combat this malware. You will also learn about network protocols, router and switch configurations, penetration testing methods and technologies, risk reduction, remote authentication services and mobile security implementation, communication standards and protocols, how cryptography is used to secure information, and much more.
Video
Target audience
Security professionals with a minimum of two years of experience in IT administration with a focus on security who have day-to-day technical information security experience and a broad knowledge of security concerns and implementations.
Benefits
Learn about the fundamentals of Security in a computer environment
Best practices in IT security
The essential principles for network security and risk management
Courses targeting to the certification CompTIA Security+
Collection content
Tidsforbrug
Kursuspakken består af 26 kurser, hvor hvert kursus gennemsnitligt varer en time. Hele kursuspakken kan således gennemføres på ca. 25 timer.
Form
Denne online kursuspakke består af flere forskellige kurser, som du ved tilmelding har adgang til i 365 dage. Hvert enkelt kursus er opdelt i flere kursusmoduler, som du via en oversigtsmenu kan tage i den rækkefølge, du ønsker. Modulerne indeholder lyd, billeder og tekst, der gennemgår kursusindholdet. Nogle moduler indeholder små videofilm med scenarier og cases. Ved hvert kursus har du mulighed for at teste din forståelse af indholdet med tests, som du kan tage både før, under og efter kurset. Du gennemfører kursusmodulerne via din computer eller tablet med lyd og adgang til Internettet. Du kan selv styre, hvornår du vil tage modulerne – og de kan sættes på pause undervejs. Der bliver indsat bogmærker, der hvor du er nået til, så du altid har mulighed for at fortsætte, hvor du sidst kom til.
Kurset leder hen mod certificeringen CompTIA Security+ SYO-501. Eksamen bestilles og betales særskilt. Vi henviser til certificeringsudbyderens hjemmeside for nærmere information om aktuelle betingelser for at opnå certificering. Vær venligst opmærksom på, at der er overensstemmelse mellem den certificeringsversion, du har forberedt dig på og den version, du bestiller eksamen i. Læs mere om IT-certificering
Søgte du et andet online kursus?
Vi tilbyder over 7.000 forskellige online kurser inden for mange forskellige områder. Kontakt os på tlf. 72203000 eller kurser@teknologisk.dk, så vi kan hjælpe med at imødekomme dit behov.
Se desuden listen over vores udvalgte online kurser.
Køb online kurser til flere
Er I en afdeling, en hel virksomhed eller blot flere personer, der ønsker adgang til online kurser, så kontakt os og få et tilbud på tlf. 72203000 eller kurser@teknologisk.dk
Har du faglige spørgsmål så kontakt
Charlotte Heimann
Seniorspecialist