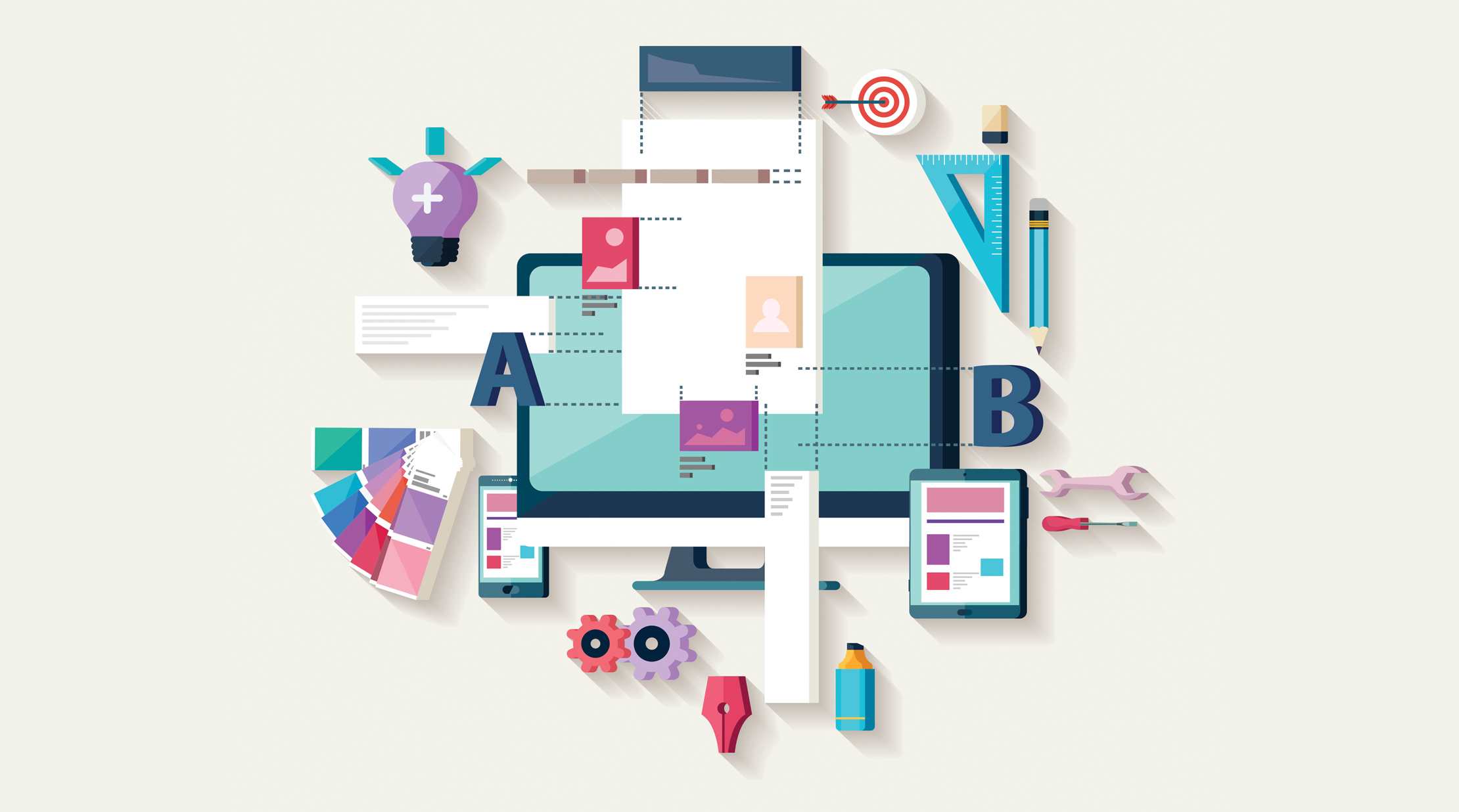 Nyt
365 dages online kursus
Online kursus: Web Design
Her er kursuspakken, der både lærer dig grundlæggende og responsive webdesign og håndtering af prototypes med Justinmind. Kurserne er på engelsk og foregår online, når det passer dig. Du har adgang til online kursuspakken i 365 dage.

Web design for multiple devices
Web design involves achieving a design that is both usable and pleasing. The site must deliver information and build brand. It has to be technically sound and visually coherent. In this course package, you will learn the basic technologies and terminologies to get you started in designing stunning web sites. The courses will cover web site planning and creation, and introduce you to some testing tools. With the rise of hand-held devices and mobile browsing, web applications have needed to become responsive to the accessing device. The course package introduces responsive web design, demonstrates how to apply responsive design strategies, and how to embed different media, Cascading Style Sheets, and JavaScript in action. Furthermore, your will learn how to use Justinmind for creating working prototypes of web and mobile applications.
Video
Target audience
Web developers and website designers.
Benefits
Become familiar with the basic technology and terminology for web site design
Learn how to design responsive web applications using fluid grids, images, and media queries
Learn how to configure flexible data and user interfaces, interact with devices, and apply process and performance procedures in a responsive web design solution
Learn how to use Justinmind to create and share working prototypes for web and mobile applications
Collection content
Tidsforbrug
Kursuspakken består af 7 kurser, hvor hvert kursus gennemsnitligt varer 2 timer. Hele kursuspakken kan således gennemføres på ca. 14 timer.
Form
Denne online kursuspakke består af flere forskellige kurser, som du ved tilmelding har adgang til i 365 dage. Hvert enkelt kursus er opdelt i flere kursusmoduler, som du via en oversigtsmenu kan tage i den rækkefølge, du ønsker. Modulerne indeholder lyd, billeder og tekst, der gennemgår kursusindholdet. Nogle moduler indeholder små videofilm med scenarier og cases. Ved hvert kursus har du mulighed for at teste din forståelse af indholdet med tests, som du kan tage både før, under og efter kurset. Du gennemfører kursusmodulerne via din computer eller tablet med lyd og adgang til Internettet. Du kan selv styre, hvornår du vil tage modulerne – og de kan sættes på pause undervejs. Der bliver indsat bogmærker, der hvor du er nået til, så du altid har mulighed for at fortsætte, hvor du sidst kom til.
Læs mere om vores online kurser og se svar på dine spørgsmål (FAQ)
Søgte du et andet online kursus?
Vi tilbyder over 7.000 forskellige online kurser inden for mange forskellige områder. Kontakt os på tlf. 72203000 eller kurser@teknologisk.dk, så vi kan hjælpe med at imødekomme dit behov.
Se desuden listen over vores udvalgte online kurser.
Køb online kurser til flere
Er I en afdeling, en hel virksomhed eller blot flere personer, der ønsker adgang til online kurser, så kontakt os og få et tilbud på tlf. 72203000 eller kurser@teknologisk.dk