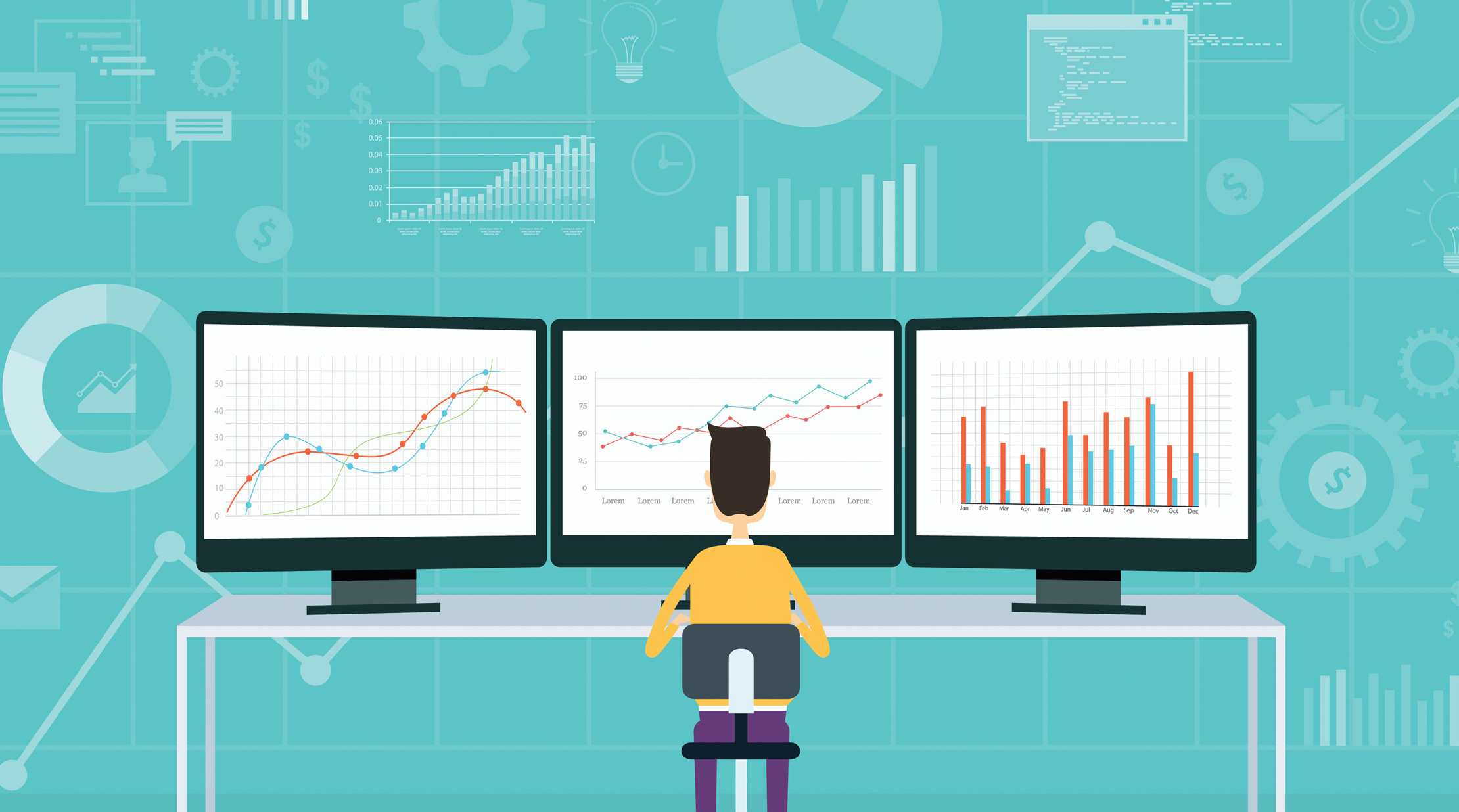 Online kursus: Big Data
For dig, der arbejder med Big Data, får du her en kursuspakke, der giver dig opdateret viden om relevante programmer og teknologier. Kurserne er på engelsk og foregår online, når det passer dig. Du har adgang til online kurserne i 365 dage.

Big Data – from buzzword to useful tool
A number of tools are available for working with Big Data. Many of the tools are open source and Linux distribution based. Big Data requires a holistic approach and a change to regular working practices. This course package covers fundamentals of Big Data, including positioning it in a historical IT context, the tools available for working with Big Data, the way teams work in Big Data organizations, some projects and use cases for Big Data, and challenges and opportunities that Big Data presents.
You will learn how to use some of the key tools for working with Big Data, such as Apache Spark, Apache Hadoop, Mapreduce, Apache Kafka, and finally the course package covers different perspectives on Big Data, among others leadership, engineering, legal, marketing, and sales perspective.
Video
Target audience
IT engineers, programmers, and DBAs working with or interested in Big Data, as well as business decision makers interested in implementing or managing Big Data systems.
Benefits
Among other things, you will learn:
The latest big data technologies from experts
Big Data into the perspective of supercomputing
Big Data in context of technology waves and put it into the perspective by Comparing to previous technology waves
The factors impacting Big Data teams
How big data products are economic engines
Compare building vs. buying approaches to big data skill
Compare the pros and cons of building an in house big data infrastructure
The privacy concerns over big data
How big data is used in marketing
Collection content
Tidsforbrug
Kursuspakken består af 36 kurser, hvor hvert kursus gennemsnitligt varer to timer. Hele kursuspakken kan således gennemføres på ca. 72 timer.
Form
Denne online kursuspakke består af flere forskellige kurser, som du ved tilmelding har adgang til i 365 dage. Hvert enkelt kursus er opdelt i flere kursusmoduler, som du via en oversigtsmenu kan tage i den rækkefølge, du ønsker. Modulerne indeholder lyd, billeder og tekst, der gennemgår kursusindholdet. Nogle moduler indeholder små videofilm med scenarier og cases. Ved hvert kursus har du mulighed for at teste din forståelse af indholdet med tests, som du kan tage både før, under og efter kurset. Du gennemfører kursusmodulerne via din computer eller tablet med lyd og adgang til Internettet. Du kan selv styre, hvornår du vil tage modulerne – og de kan sættes på pause undervejs. Der bliver indsat bogmærker, der hvor du er nået til, så du altid har mulighed for at fortsætte, hvor du sidst kom til.
Læs mere om vores online kurser og se svar på dine spørgsmål (FAQ)
Søgte du et andet online kursus?
Vi tilbyder over 7.000 forskellige online kurser inden for mange forskellige områder. Kontakt os på tlf. 72203000 eller kurser@teknologisk.dk, så vi kan hjælpe med at imødekomme dit behov.
Se desuden listen over vores udvalgte online kurser.
Køb online kurser til flere
Er I en afdeling, en hel virksomhed eller blot flere personer, der ønsker adgang til online kurser, så kontakt os og få et tilbud på tlf. 72203000 eller kurser@teknologisk.dk
Har du faglige spørgsmål så kontakt
Charlotte Heimann
Seniorspecialist