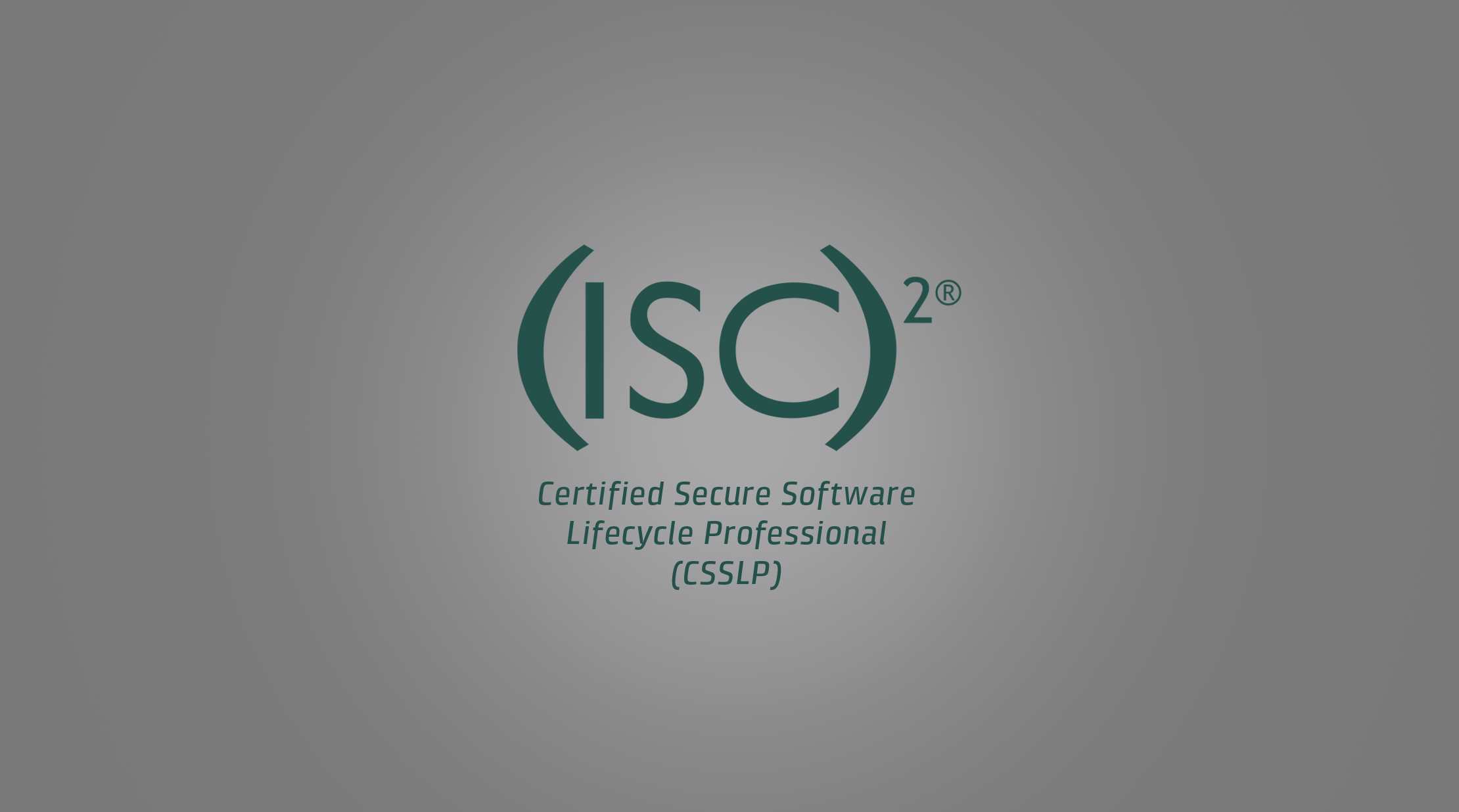 Online kursus: Certified Secure Software Lifecycle Professional (CSSLP)
Undgå sikkerhedsbrud på software! Lær at implementere sikkerhed, sikkerhedskontrol, sikkerhedsprocesser og sikkerhedspolitikker i softwareudviklingen. Denne kursuspakke forbereder dig til en CSSLP-certificering. Kurserne er på engelsk og foregår online, når det passer dig. Du har adgang til online kursuspakken i 365 dage.

Handle software security professionally
A fundamental understanding of the potential risks, vulnerabilities and exposures throughout the software lifecycle is the basis for ensuring overall software security. In this course package, you'll learn how to secure software in every step of the way beginning with the core concepts of confidentiality, integrity, authentication, and authorization, and internal and external security requirements. Next, the courses explore secure software design processes, how to build security controls within software implementation and coding, and how to test that your controls function properly. Finally, you will be introduced to different pre- and post-release activities to address vulnerabilities in the software, and for outsourced software development, acquisition, and procurement activities, you'll learn about supplier risk assessment considerations, including intellectual property, code reuse, and legal compliance complexities.
This course package contains a series of courses that covers the objectives for the Certified Secure Software Lifecycle Professional (CSSLP) exam.
Video
Target audience
Programmers, project managers, IT analysts or engineers involved in software development, or other individuals interested in secure software lifecycle design concepts and methodologies; candidates for the Certified Secure Software Lifecycle Professional (CSSLP) exam.
Benefits
Learn how to implement secure control, processes and policies throughout the development process
Learn about application vulnerabilities, risk and compliance issues that arise during the application development lifecycle
Recognize the characteristics of authentication and authorization
Identify typical internal and external security requirements
Recognize characteristics of programmatic security
Identify environment best practices for ensuring secure software testing
Identify best practices for software deployment, operations, maintenance, and disposal activities
Collection content
Tidsforbrug
Kursuspakken består af 7 kurser, hvor hvert kursus gennemsnitligt varer to timer. Hele kursuspakken kan således gennemføres på ca. 14 timer.
Form
Denne online kursuspakke består af flere forskellige kurser, som du ved tilmelding har adgang til i 365 dage. Hvert enkelt kursus er opdelt i flere kursusmoduler, som du via en oversigtsmenu kan tage i den rækkefølge, du ønsker. Modulerne indeholder lyd, billeder og tekst, der gennemgår kursusindholdet. Nogle moduler indeholder små videofilm med scenarier og cases. Ved hvert kursus har du mulighed for at teste din forståelse af indholdet med tests, som du kan tage både før, under og efter kurset. Du gennemfører kursusmodulerne via din computer eller tablet med lyd og adgang til Internettet. Du kan selv styre, hvornår du vil tage modulerne – og de kan sættes på pause undervejs.
Læs mere om vores online kurser og se svar på dine spørgsmål (FAQ)
Certificering
Kurset leder hen mod certificeringen Certified Secure Software Lifecycle Professional (CSSLP). Eksamen bestilles og betales særskilt. Vi henviser til certificeringsudbyderens hjemmeside for nærmere information om aktuelle betingelser for at opnå certificering. I forbindelse med nogle certificeringer skal du selv oprette dig på udbyderens hjemmeside for at få adgang til eksamen. Vær venligst opmærksom på, at der er overensstemmelse mellem den certificeringsversion, du har forberedt dig på og den version, du bestiller eksamen i.
Søgte du et andet online kursus?
Vi tilbyder over 7.000 forskellige online kurser inden for mange forskellige områder. Kontakt os på tlf. 72203000 eller kurser@teknologisk.dk, så vi kan hjælpe med at imødekomme dit behov.
Se desuden listen over vores udvalgte online kurser.
Køb online kurser til flere
Er I en afdeling, en hel virksomhed eller blot flere personer, der ønsker adgang til online kurser, så kontakt os og få et tilbud på tlf. 72203000 eller kurser@teknologisk.dk
Har du faglige spørgsmål så kontakt
Charlotte Heimann
Seniorspecialist