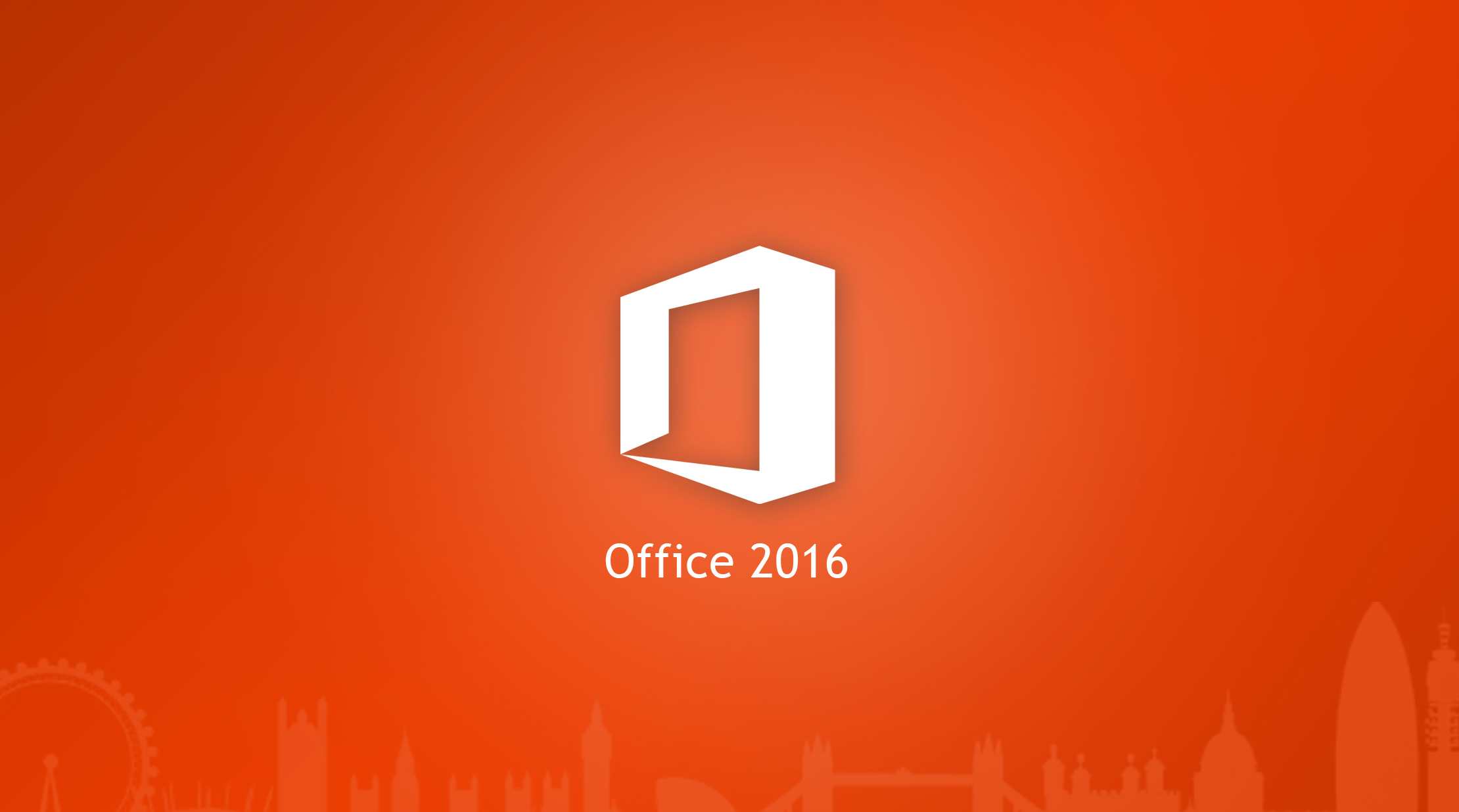 Online kursus: Microsoft Office 2016
Her er kursuspakken for dig, der vil have alle relevante Office 2016 kurser online på én gang. Du får grundlæggende og videregående kurser i bl.a. Word, Excel, PowerPoint, Outlook, Acces og Visio. Kurserne er på engelsk og foregår online, når det passer dig. Du har adgang til online kursuspakken i 365 dage.

Upgrade your Office skills at your own convenience
With the release of Microsoft Office 2016, Microsoft has focused its suite of products to meet the ever-changing needs of individuals, small and medium-sized businesses, as well as large enterprises, particularly in making it easier to share documents and collaborate. This course collection contains courses regarding Word, PowerPoint, Excel and Outlook at beginners and intermediate level. In addition Access, OneNote, Project and Visio.
Video
Target audience
Desktop users at all levels, including those who have little or no familiarity with Microsoft Office 2016 and more experienced Office users who want to learn about the new interface and features in Microsoft Office 2016.
Benefits
Learn about the new functionality and collaboration features in Microsoft Office 2016
Recognize key features, as well as new features in PowerPoint, Word, Excel and Outlook
Extended knowledge of new and more sophisticated features in Microsoft Office 2016
Gain knowledge of intermediate level in PowerPoint, Word, Excel and Outlook 2016
Learn how to construct a database with an introduction to Microsoft Access 2016
Create, organize and share notes with Microsoft OneNote 2016
create professional and personal project plans for home and business use with Microsoft Project 2016
Explore the various possibilities of using visuals and the basic features of Microsoft Visio 2016
Collection content
Here are a few of the many topics covered in the collection:
Tidsforbrug
Kursuspakken består af 70 kurser, hvor hvert kursus gennemsnitligt varer en time. Hele kursuspakken kan således gennemføres på ca. 70 timer.
Form
Denne online kursuspakke består af flere forskellige kurser, som du ved tilmelding har adgang til i 365 dage. Hvert enkelt kursus er opdelt i flere kursusmoduler, som du via en oversigtsmenu kan tage i den rækkefølge, du ønsker. Modulerne indeholder lyd, billeder og tekst, der gennemgår kursusindholdet. Nogle moduler indeholder små videofilm med scenarier og cases. Ved hvert kursus har du mulighed for at teste din forståelse af indholdet med tests, som du kan tage både før, under og efter kurset. Du gennemfører kursusmodulerne via din computer eller tablet med lyd og adgang til Internettet. Du kan selv styre, hvornår du vil tage modulerne – og de kan sættes på pause undervejs. Der bliver indsat bogmærker, der hvor du er nået til, så du altid har mulighed for at fortsætte, hvor du sidst kom til.
Læs mere om vores online kurser og se svar på dine spørgsmål (FAQ)
Søgte du et andet online kursus?
Vi tilbyder over 7.000 forskellige online kurser inden for mange forskellige områder. Kontakt os på tlf. 72203000 eller kurser@teknologisk.dk, så vi kan hjælpe med at imødekomme dit behov.
Se desuden listen over vores udvalgte online kurser.
Køb online kurser til flere
Er I en afdeling, en hel virksomhed eller blot flere personer, der ønsker adgang til online kurser, så kontakt os og få et tilbud på tlf. 72203000 eller kurser@teknologisk.dk
Har du faglige spørgsmål så kontakt
Charlotte Heimann
Seniorspecialist