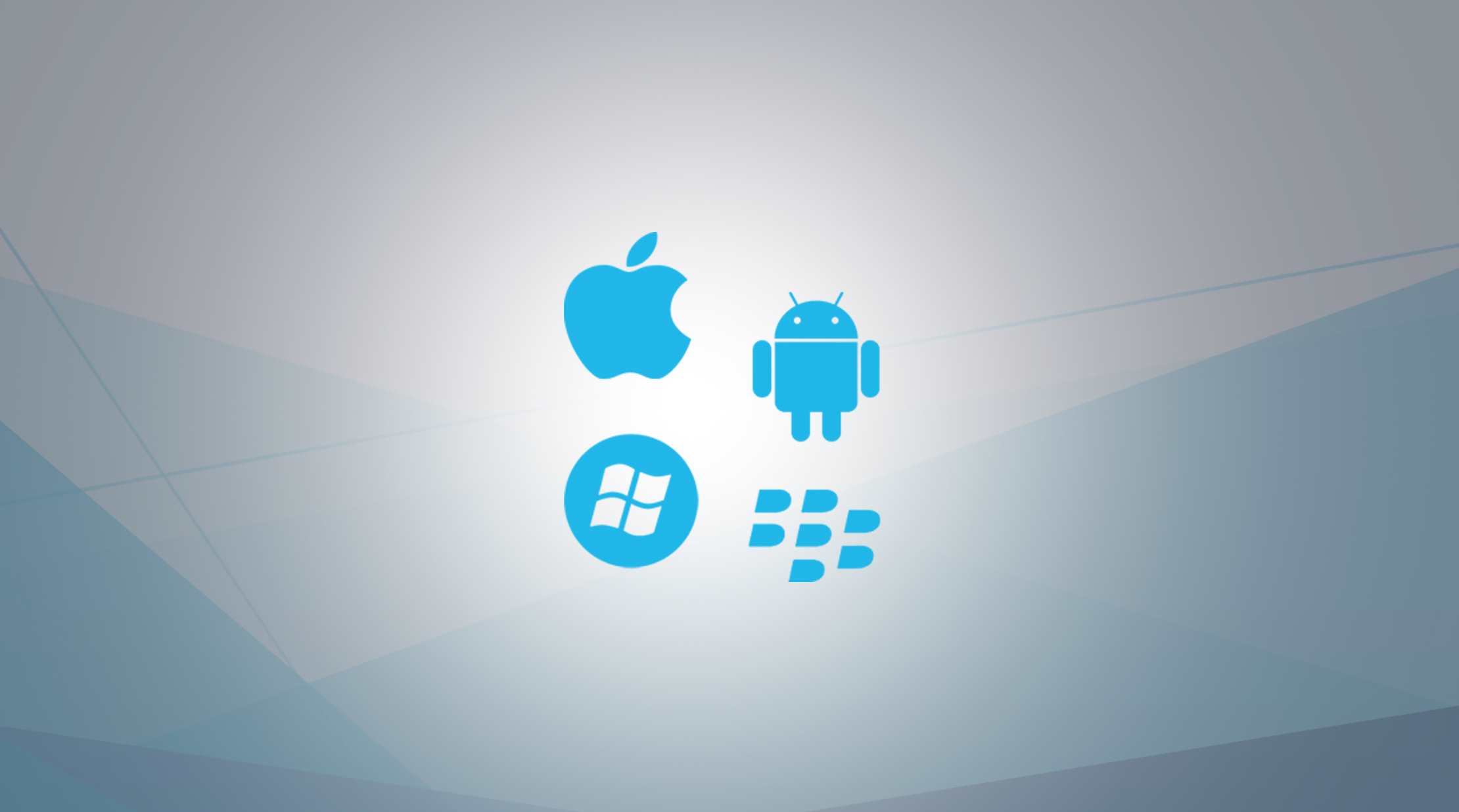 Online kursus: Mobile Application Development – Cross-Platform
Få indblik i, hvad der kendetegner Mobile Application Development – Cross-Platform, og hvordan du får det optimale ud af Mobile Application Development. Du får værktøjerne til at udvikle applikationer til mobile devices. Kurserne er på engelsk og foregår online, når det passer dig. Du har adgang til online kursuspakken i 365 dage.

Get started developing apps for mobile
To be successful developing mobile applications, you'll need to be familiar with different types of platforms and coding. This extensive course package covers various ways of developing mobile applications cross-platform. You'll learn how to use Xamarin in Visual Studio, Android Lollipop, Titatium, Apache Cordova, The Ionic framework and PhoneGap. The courses cover architecture, navigation, debugging, and much more, and as an extra feature, you'll learn how to make applications for Apple Watches and Android Wear.
Video
Target audience
These courses are targeted developers, web designers and web developers who wish to develop apps for mobile cross-platform (both for iOS and Android). For some courses it is recommended to have a working knowledge of C#, Xcode, HTML, CSS, Java and JavaScript.
Benefits
Practice programming basic Xamarin Android and iOS applications
Control media playback and check network connectivity in Android Lollipop
Create and deploy a simple Apple Watch application
Create an Apple watch application with custom glances and notifications
Create an app to capture an image through device camera and save it in a phone
Capture data from user and save with Local Storage in Android Simulator
Create and publish an app for Android using Ionic CLI
Learn how to create a basic Android application using Xamarin in Visual Studio
Use services to perform background tasks in your application
Create a simple Android activity app
Utilize common troubleshooting techniques
Create a simple Android Wear application
Collection content
Tidsforbrug
Kursuspakken består af 20 kurser, hvor hvert kursus gennemsnitligt varer to timer. Hele kursuspakken kan således gennemføres på ca. 40 timer.
Form
Denne online kursuspakke består af flere forskellige kurser, som du ved tilmelding har adgang til i 365 dage. Hvert enkelt kursus er opdelt i flere kursusmoduler, som du via en oversigtsmenu kan tage i den rækkefølge, du ønsker. Modulerne indeholder lyd, billeder og tekst, der gennemgår kursusindholdet. Nogle moduler indeholder små videofilm med scenarier og cases. Ved hvert kursus har du mulighed for at teste din forståelse af indholdet med tests, som du kan tage både før, under og efter kurset. Du gennemfører kursusmodulerne via din computer eller tablet med lyd og adgang til Internettet. Du kan selv styre, hvornår du vil tage modulerne – og de kan sættes på pause undervejs. Der bliver indsat bogmærker, der hvor du er nået til, så du altid har mulighed for at fortsætte, hvor du sidst kom til.
Læs mere om vores online kurser og se svar på dine spørgsmål (FAQ)
Søgte du et andet online kursus?
Vi tilbyder over 7.000 forskellige online kurser inden for mange forskellige områder. Kontakt os på tlf. 72203000 eller kurser@teknologisk.dk, så vi kan hjælpe med at imødekomme dit behov.
Se desuden listen over vores udvalgte online kurser.
Køb online kurser til flere
Er I en afdeling, en hel virksomhed eller blot flere personer, der ønsker adgang til online kurser, så kontakt os og få et tilbud på tlf. 72203000 eller kurser@teknologisk.dk
Har du faglige spørgsmål så kontakt
Charlotte Heimann
Seniorspecialist