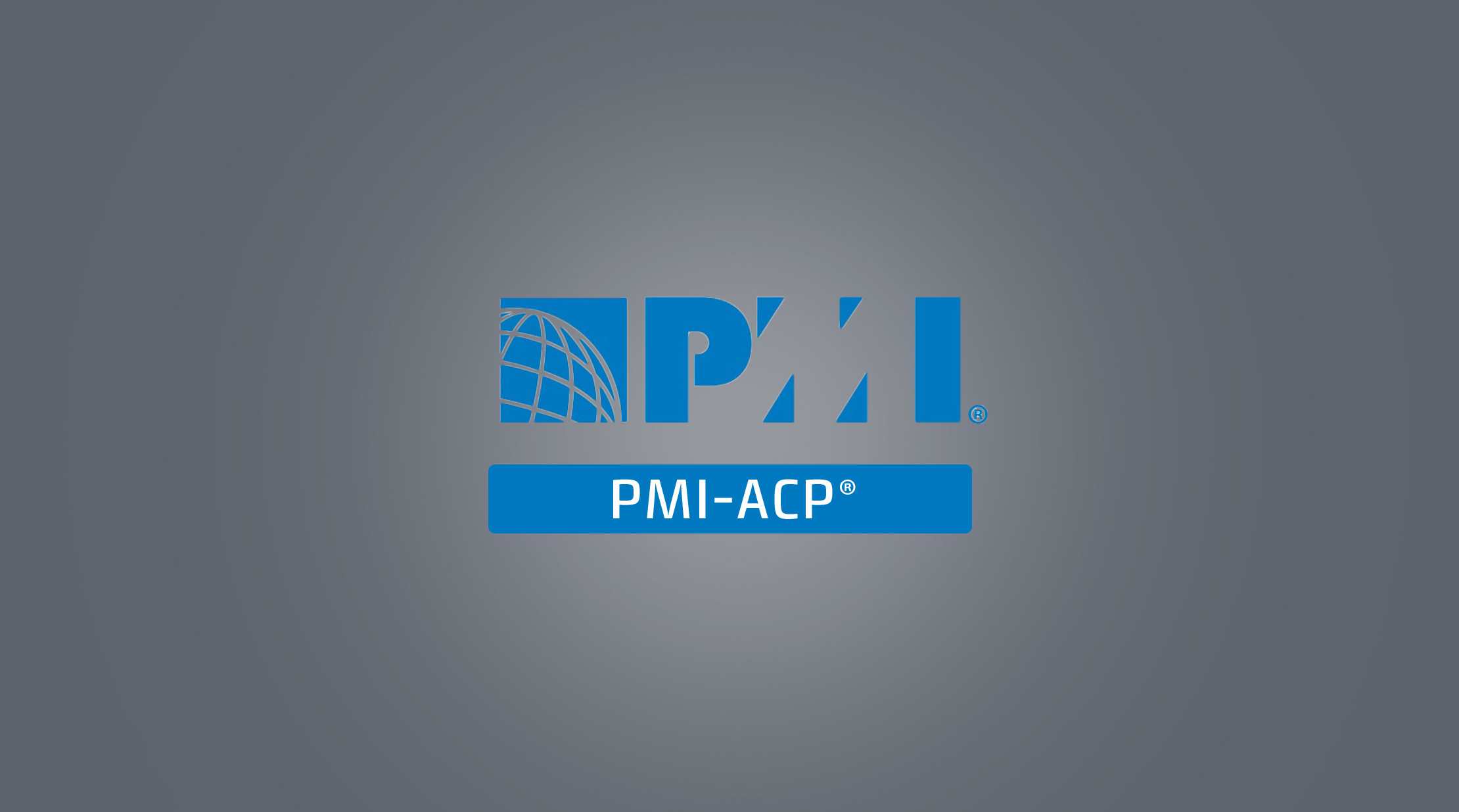 Online kursus: PMI Agile Certified Practitioner (PMI-ACP)®
Bliv introduceret til alle de grundlæggende elementer ved agil projektledelse. Undervejs bliver du trænet og testet, så værktøjerne kan bruges med det samme i din egen organisation. Kurserne er på engelsk og foregår online, når det passer dig. Du har adgang til online kursuspakken i 365 dage.

Introduction til Agile Project Management
Agile projects are characterized by the use of short work iterations and incremental development of products, made possible by focusing on business priorities and customer value. You will get an introduction to Agile methodologies, release planning, the requirements gathering and analysis phase, and creating estimates. You will learn about planning and execution of a project iteration, or sprint, and about the importance of stakeholder engagement, collaboration, and communication during agile planning and development projects. Finally, the course package covers ethical decisions and behaviors as outlined in the PMI® Code of Ethics and Professional Conduct. You get a foundational knowledge base reflecting the most up-to-date project management information so you can put principles to work at your own organization.
This course is aligned with the Agile Certified Practitioner exam objectives developed by the Project Management Institute®.
Video
Target audience
Managers and members of project teams who currently use or plan to adopt Agile techniques, and existing project managers wishing to get certified in recognition of their skills and experience, or others who wish to train to become accredited project managers.
Benefits
Learn about the evolution from waterfall to Agile development
Discover the Agile Manifesto and identify Agile principles and values
Outline at a high level the features of Agile planning
Learn how to create user stories for an Agile project
Identify the main considerations for Agile iteration planning
Learn how to monitor iteration progress with daily standups
Describe the types of stakeholders and strategies for engaging them
Discover the steps that can be taken to improve the performance of an agile team
Make ethical decisions based on the values and standards in the PMI® Code of Ethics and Professional Conduct
Collection content
Tidsforbrug
Kursuspakken består af 5 kurser, hvor hvert kursus gennemsnitligt varer to timer. Hele kursuspakken kan således gennemføres på ca. 10 timer.
Certificering
Denne kursuspakke kan give dig kompetencer, der forbereder dig til at tage PMI® certiceringen PMI Agile Certified Practitioner (PMI-ACP)®. Eksamen bestilles og betales særskilt. Kurserne følger A Guide to the Project Management Body of Knowledge (PMBOK® Guide) – Fifth Edition, published by PMI®, Inc., 2013. Copyright and all rights reserved. Materiale fra denne fra denne publication er benyttet med tilladdelse fra PMI®. PMBOK, PMI, PMP, CAPM, and PMI-ACP are trademarks of the Project Management Institute, Inc.
Form
Denne online kursuspakke består af flere forskellige kurser, som du ved tilmelding har adgang til i 365 dage. Hvert enkelt kursus er opdelt i flere kursusmoduler, som du via en oversigtsmenu kan tage i den rækkefølge, du ønsker. Modulerne indeholder lyd, billeder og tekst, der gennemgår kursusindholdet. Nogle moduler indeholder små videofilm med scenarier og cases. Ved hvert kursus har du mulighed for at teste din forståelse af indholdet med tests, som du kan tage både før, under og efter kurset. Du gennemfører kursusmodulerne via din computer eller tablet med lyd og adgang til Internettet. Du kan selv styre, hvornår du vil tage modulerne – og de kan sættes på pause undervejs. Der bliver indsat bogmærker, der hvor du er nået til, så du altid har mulighed for at fortsætte, hvor du sidst kom til.
Læs mere om vores online kurser og se svar på dine spørgsmål (FAQ)
Søgte du et andet online kursus?
Vi tilbyder over 7.000 forskellige online kurser inden for mange forskellige områder. Kontakt os på tlf. 72203000 eller kurser@teknologisk.dk, så vi kan hjælpe med at imødekomme dit behov.
Se desuden listen over vores udvalgte online kurser.
Køb online kurser til flere
Er I en afdeling, en hel virksomhed eller blot flere personer, der ønsker adgang til online kurser, så kontakt os og få et tilbud på tlf. 72203000 eller kurser@teknologisk.dk