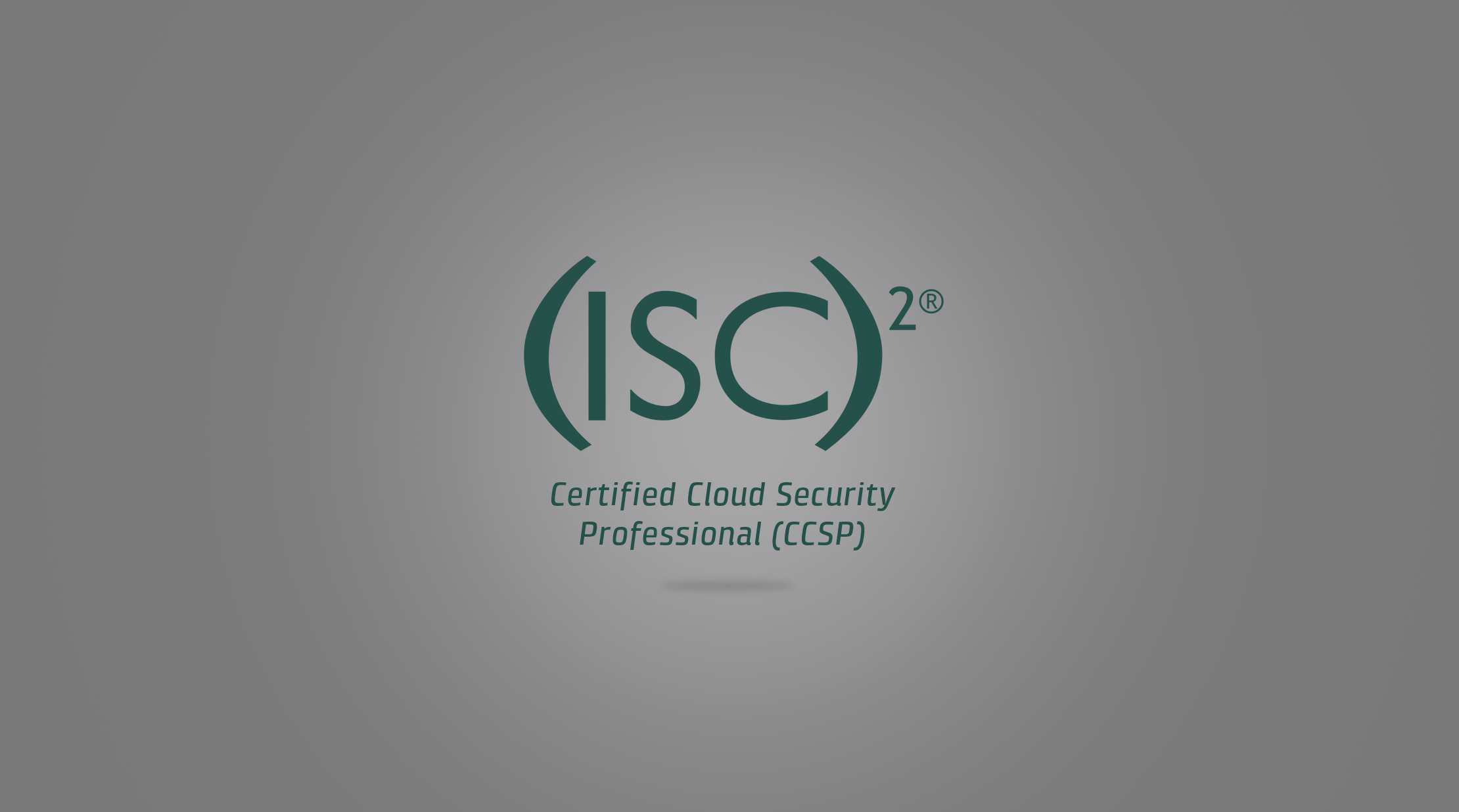 Online kursus: Certified Cloud Security Professional (CCSP)
Her er kursuspakken, der forbereder dig til at arbejde professionelt med sikkerhed i skyen. Du får viden og værktøjer, der fører til Certified Cloud Security Professional (CCSP). Kurserne er på engelsk og foregår online, når det passer dig. Du har adgang til online kursuspakken i 365 dage.

Work professionally with cloud security
The security of the cloud services platform and infrastructure is a fundamental driver in the uptake of cloud services and the transition away from Enterprise structures. This course package describes cloud computing architectural design, and defines associated cloud systems and cloud components. You will learn about issues relating to the management and protection of data assets hosted on a cloud platform, as well as issues relating to the security of the supporting components of the cloud infrastructure. The courses explores the security of cloud-based application software, and the best practice management approach to designing, deploying, and administrating a cloud datacenter and service. Finally, you will learn about legal and compliance issues with cloud services.
The course covers the essential topics for the ICS2's Certified Cloud Security Professional examination – Domain 1, 2, 3, 4, 5 and 6 requirements.
Video
Target audience
This course is intended for IT professionals including managers, engineers, and technical staff intending to take the CCSP examination.
Benefits
Learn about cloud security, cloud networks, virtualization within the cloud system, data encryption and aspects of cloud interoperability, trusted cloud services, cloud system management, and operational considerations
Learn about all aspects of data management: protection, auditing, access, legislative impact, storage, deletion, security, ownership, data rights management, encryption, classification, known threats to data assets, and threat mitigation
Learn about security management/measures and auditing, including authentication, authorization, Business Continuity (BC), Disaster Recovery (DR), and failover
Define how to analyze security threats and risks to an application
Learn about the deployment of auditing and monitoring techniques, event logging and reporting
Learn about risk management, outsourcing, and vendor\provider assessment
Collection content
Tidsforbrug
Kursuspakken består af 6 kurser, hvor hvert kursus gennemsnitligt to timer. Hele kursuspakken kan således gennemføres på ca. 12 timer.
Form
Denne online kursuspakke består af flere forskellige kurser, som du ved tilmelding har adgang til i 365 dage. Hvert enkelt kursus er opdelt i flere kursusmoduler, som du via en oversigtsmenu kan tage i den rækkefølge, du ønsker. Modulerne indeholder lyd, billeder og tekst, der gennemgår kursusindholdet. Nogle moduler indeholder små videofilm med scenarier og cases. Ved hvert kursus har du mulighed for at teste din forståelse af indholdet med tests, som du kan tage både før, under og efter kurset. Du gennemfører kursusmodulerne via din computer eller tablet med lyd og adgang til Internettet. Du kan selv styre, hvornår du vil tage modulerne – og de kan sættes på pause undervejs.
Læs mere om vores online kurser og se svar på dine spørgsmål (FAQ)
Certificering
Dette kursus kan give dig kompetencer, der forbereder dig til at tage ICS2's Certified Cloud Security Professional examination – Domain 1, 2, 3, 4, 5 og 6. Eksamen bestilles og betales særskilt. Vi henviser til certificeringsudbyderens hjemmeside for nærmere information om aktuelle betingelser for at opnå certificering. I forbindelse med nogle certificeringer skal du selv oprette dig på udbyderens hjemmeside for at få adgang til eksamen. Vær venligst opmærksom på, at der er overensstemmelse mellem den certificeringsversion, du har forberedt dig på og den version, du bestiller eksamen i.
Søgte du et andet online kursus?
Vi tilbyder over 7.000 forskellige online kurser inden for mange forskellige områder. Kontakt os på tlf. 72203000 eller kurser@teknologisk.dk, så vi kan hjælpe med at imødekomme dit behov.
Se desuden listen over vores udvalgte online kurser.
Køb online kurser til flere
Er I en afdeling, en hel virksomhed eller blot flere personer, der ønsker adgang til online kurser, så kontakt os og få et tilbud på tlf. 72203000 eller kurser@teknologisk.dk
Har du faglige spørgsmål så kontakt
Charlotte Heimann
Seniorspecialist