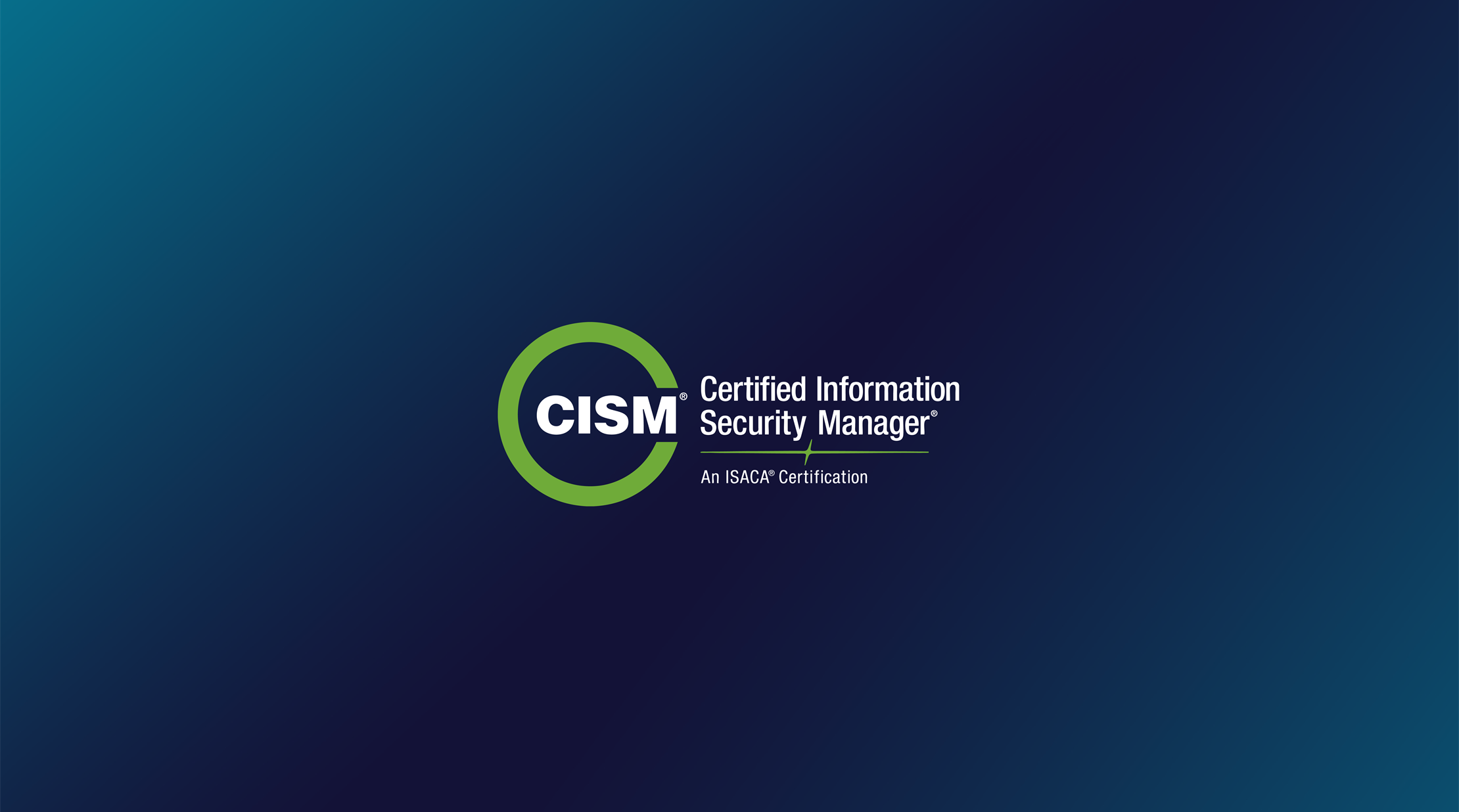 Online kursus: Certified Information Security Manager (CISM)
Dette kursus ser på rollen af informationssikkerhed og styring i en organisation. På kurset lærer du om rollen som information security manager, og de tilhørende centrale principper. Kurserne er på engelsk og foregår online, når det passer dig. Du har adgang til online kursuspakken i 365 dage.

Understand the framework of information security strategies
Information Security Governance is a major part of the job role of an Information Security Manager. This course looks at the importance of information security governance in an organization and the need for senior management support for all policies and procedures that are put in place. The goal of information security governance is to establish and maintain a framework to provide assurance that information security strategies are aligned with the business objectives and consistent with applicable laws and regulations.
Video
Target audience
For experienced IT security professionals seeking to gain knowledge in managing, designing, and overseeing an enterprise's information security.
Benefits
Learn how to identify the tasks within the information security governance job practice area
Learn how to identify the tasks within the information risk management
Get the right abilities to recognize the outcomes of information security governance
Recognize the difference between corporate governance and information security governance
Understand how analysis, mitigation, and monitoring play an particularly important role in information risk management and compliance
Get the knowledge to distinguish between policies, standards, procedures, and guidelines
Describe the tasks within Information Security Program Development and Management job practice area
Collection content
Tidsforbrug
Kursuspakken består af 12 kurser, hvor hvert kursus gennemsnitligt varer to timer. Hele kursuspakken kan således gennemføres på ca. 24 timer.
Form
Denne online kursuspakke består af flere forskellige kurser, som du ved tilmelding har adgang til i 365 dage. Hvert enkelt kursus er opdelt i flere kursusmoduler, som du via en oversigtsmenu kan tage i den rækkefølge, du ønsker. Modulerne indeholder lyd, billeder og tekst, der gennemgår kursusindholdet. Nogle moduler indeholder små videofilm med scenarier og cases. Ved hvert kursus har du mulighed for at teste din forståelse af indholdet med tests, som du kan tage både før, under og efter kurset. Du gennemfører kursusmodulerne via din computer eller tablet med lyd og adgang til Internettet. Du kan selv styre, hvornår du vil tage modulerne – og de kan sættes på pause undervejs.
Læs mere om vores online kurser og se svar på dine spørgsmål (FAQ)
Certificering
Kurset leder hen mod certificeringen Certified Information Security Manager (CISM). Eksamen bestilles og betales særskilt. Kontakt www.isaca.org for flere informationer. Vi henviser til certificeringsudbyderens hjemmeside for nærmere information om aktuelle betingelser for at opnå certificering. I forbindelse med nogle certificeringer skal du selv oprette dig på udbyderens hjemmeside for at få adgang til eksamen. Vær venligst opmærksom på, at der er overensstemmelse mellem den certificeringsversion, du har forberedt dig på og den version, du bestiller eksamen i.

Søgte du et andet online kursus?
Vi tilbyder over 7.000 forskellige online kurser inden for mange forskellige områder. Kontakt os på tlf. 72203000 eller kurser@teknologisk.dk, så vi kan hjælpe med at imødekomme dit behov.
Se desuden listen over vores udvalgte online kurser.
Køb online kurser til flere
Er I en afdeling, en hel virksomhed eller blot flere personer, der ønsker adgang til online kurser, så kontakt os og få et tilbud på tlf. 72203000 eller kurser@teknologisk.dk
Har du faglige spørgsmål så kontakt
Charlotte Heimann
Seniorspecialist