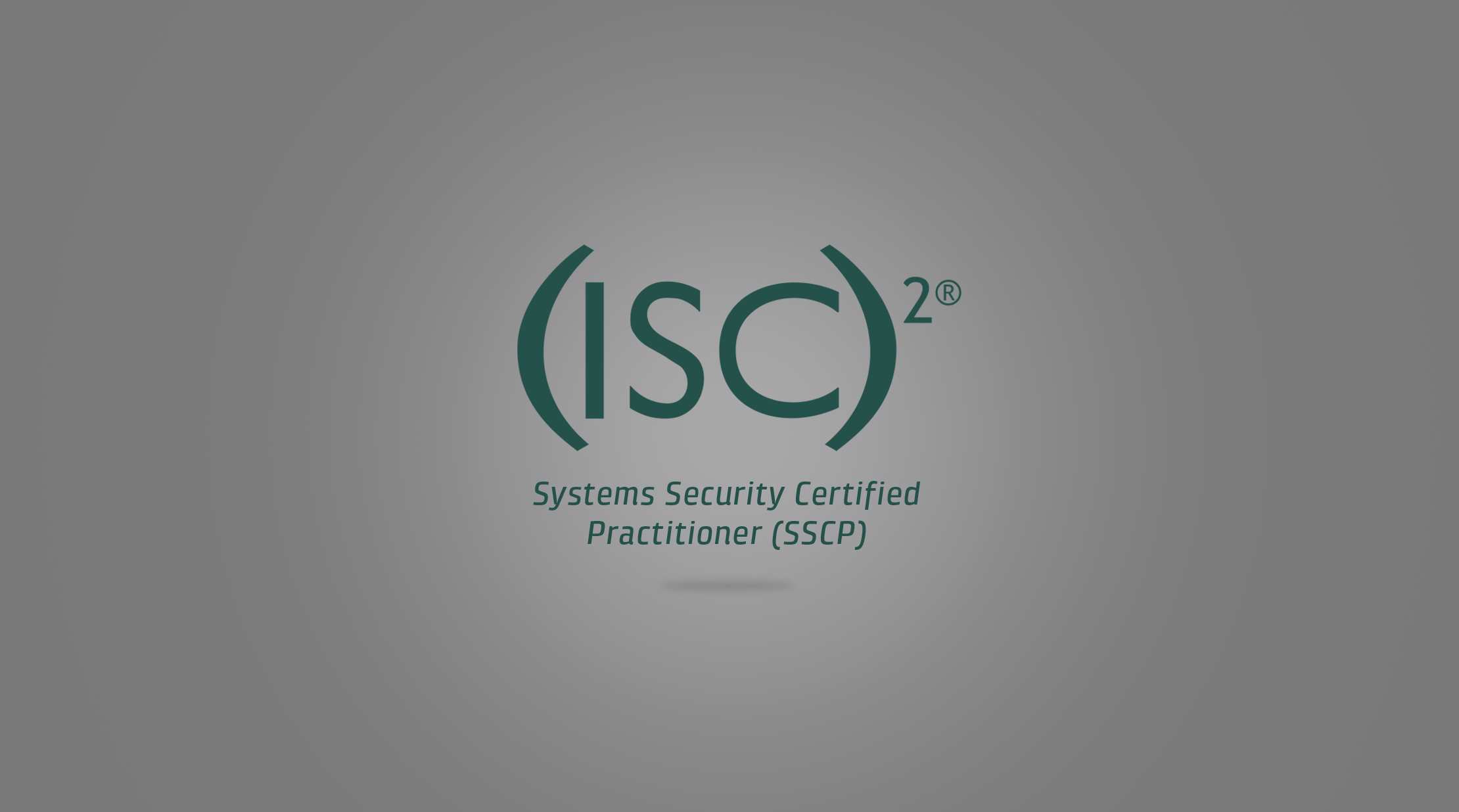 Online kursus: System Security Certified Practitioner (SSCP)
Her er kursuspakken for praktikeren inden for informationssikkerhed. Bliv forberedt på SSCP-eksamen, der giver dig anerkendt bevis for dine it-sikkerhedskompetencer. Kurserne er på engelsk og foregår online, når det passer dig. Du har adgang til online kursuspakken i365 dage.

Operational information security
As attacks on information assets are increasing – access controls are the modern-day security guards of your overall systems and network. After completing this course package, you will be able to handle the operational demands and responsibilities of a security practitioner, and you will be prepared to take the SSCP exam.
The courses in this package will take you through all relevant areas, such as access controls, authentication mechanisms, fundamental security operations and concepts, security administration, risk management, incident response and recovery, cryptography, network and communications Security, and systems and application security.
This course package contains a series of courses that covers the objectives for the (ISC)2 Systems Security Certified Practitioner Exam.
Video
Target audience
Individuals interested in the (ISC)2 Systems Security Certified Practitioner exam; security professionals interested in acquiring new skills and knowledge in security best practices.
Benefits
Identify appropriate access controls and best practices for implementation
Identify appropriate best practices when implementing different types of operational security controls
Identify best practices for identifying, monitoring, and analyzing risk
Identify best practices for handling incidents, supporting forensic investigations, and supporting business continuity activities
Identify best practices for implementing and operating cryptographic systems and controls
Describe best practices for implementing and operating systems and application security
Collection content
Tidsforbrug
Kursuspakken består af 8 kurser, hvor hvert kursus gennemsnitligt varer en time. Hele kursuspakken kan således gennemføres på ca. 8 timer.
Form
Denne online kursuspakke består af flere forskellige kurser, som du ved tilmelding har adgang til i 365 dage. Hvert enkelt kursus er opdelt i flere kursusmoduler, som du via en oversigtsmenu kan tage i den rækkefølge, du ønsker. Modulerne indeholder lyd, billeder og tekst, der gennemgår kursusindholdet. Nogle moduler indeholder små videofilm med scenarier og cases. Ved hvert kursus har du mulighed for at teste din forståelse af indholdet med tests, som du kan tage både før, under og efter kurset. Du gennemfører kursusmodulerne via din computer eller tablet med lyd og adgang til Internettet. Du kan selv styre, hvornår du vil tage modulerne – og de kan sættes på pause undervejs.
Læs mere om vores online kurser og se svar på dine spørgsmål (FAQ)
Certificering
Kurset leder hen mod certificeringen Systems Security Certified Practitioner (SSCP). Eksamen bestilles og betales særskilt. Vi henviser til certificeringsudbyderens hjemmeside for nærmere information om aktuelle betingelser for at opnå certificering. I forbindelse med nogle certificeringer skal du selv oprette dig på udbyderens hjemmeside for at få adgang til eksamen. Vær venligst opmærksom på, at der er overensstemmelse mellem den certificeringsversion, du har forberedt dig på og den version, du bestiller eksamen i.
Søgte du et andet online kursus?
Vi tilbyder over 7.000 forskellige online kurser inden for mange forskellige områder. Kontakt os på tlf. 72203000 eller kurser@teknologisk.dk, så vi kan hjælpe med at imødekomme dit behov.
Se desuden listen over vores udvalgte online kurser.
Køb online kurser til flere
Er I en afdeling, en hel virksomhed eller blot flere personer, der ønsker adgang til online kurser, så kontakt os og få et tilbud på tlf. 72203000 eller kurser@teknologisk.dk
Har du faglige spørgsmål så kontakt
Charlotte Heimann
Seniorspecialist